After a rash of recent photos showing lawmakers eating and drinking in the plenum, Knesset Speaker Mickey Levy on Wednesday issued a directive banning food and beverages from the parliament hall.
"In recent days we have witnessed the troublesome sight of Knesset members regularly bringing food and beverages into the plenary hall," Levy wrote to lawmakers.
"This is an act that damages the Knesset's public image" as well as potentially wrecking furniture and equipment in the chamber, Levy said.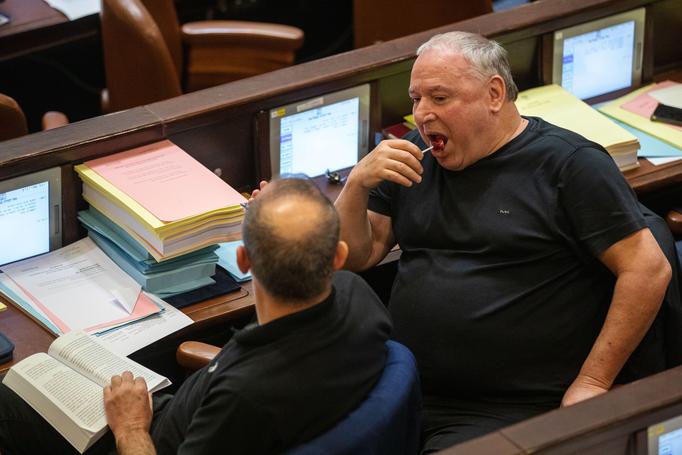 "During the votes on the state budget, I allowed food and drink into the Knesset plenum because of the long hours and the need that arose," he said.
"However, if there are more long nights of voting, food and drink will not be allowed in, as has always been the custom," Levy said.
Get The Times of Israel's Daily Editionby email and never miss our top storiesNewsletter email addressBy signing up, you agree to the terms
In response to the directive, Likud MK David Bitan, known for bringing bags of sweet treats to the Israeli parliament in a habit that this week escalated to trays of the chocolate-coated marshmallow treat Krembo, reportedly quipped in response that "candy is not food."
סופי- מליאת הכנסת הפכה למזנון pic.twitter.com/08wlpWgNYO
— דפנה ליאל (@DaphnaLiel) November 8, 2021
Advertisement
Numerous lawmakers, including Defense Minister Benny Gantz, were photographed eating lollipops during last week's budget debates.