Oppo's R9 looks just like the iPhone 6S (pictures)
See all photos+7 More
While the super thin bezel that gives it an almost edge-to-edge display, Oppo hasn't included a palm-rejection feature, which became apparent every time a Web page scrolled away from me due to parts of my hand inadvertently touching the edge. Also equally irritating is the way too-aggressive light sensor; I couldn't complete a round of racing game Asphalt 8 without the screen auto-dimming each time my hands accidentally covered the sensor while playing. Of course, if you want, you can turn off the auto-brightness in settings to avoid this issue. Generally, though, the phone's comfortable to hold and has a bright AMOLED screen.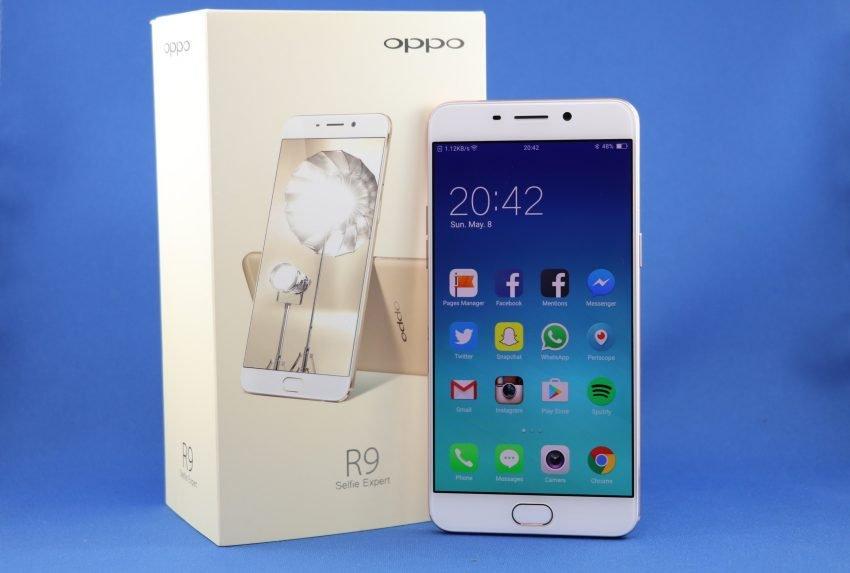 How blatantly the R9 rips off the iPhone becomes glaringly evidentwhen you open the camera app. The layout icons are the same, and the camera app also employs the same "slide your finger across the screen to change modes" feature as iOS. And like most Chinese-made phones, there's no app drawer, so all of your apps are stored on the home screen. The ever changing lock-screen wallpapers feature was neat, but it's a minor feature at best.
The rear 13-megapixel shooter does really well even when compared to flagship devices: details were clear, though colors can be a little over saturated. I liked the fast autofocus as well -- it's as quick as flagship phones I've previously reviewed, such as the Xiaomi Mi 5. On the other hand, the front 16-megapixel selfie camera is pretty poor. There's no point to having a larger selfie image when the front camera lacks basic functions, such as high dynamic range (HDR). For Oppo's next phone, using a wide-angle lens for the front camera would make a lot more sense than simply increasing the size of pics, though there's a software panorama feature that acts as a "wide-angle" solution.
The phone houses 64GB of onboard storage, and includes a microSD storage expansion slot.Gaming performance was disappointing, as Asphalt 8 got pretty choppy when I turned the graphics quality to high, though the 3DMark benchmark seemed to do well. In day-to-day general performance, however, such as opening and using apps such as Facebook or Gmail, all worked smoothly. The phone's battery isn't too shabby, and lasted 11 hours while looping a video in airplane mode.
Unfortunately, given the disappointing performance and copycat design, the Oppo R9 (aka F1 Plus) doesn't feel like a worthy buy, but if you're still keen, you can get it now through Oppo's online store.