Yu-Gi-Oh! Master Duelis a newcard duel experience for mobile byKonami which did pretty well on PC and console and gathered many positive reviews. It's quite a complex title and not as friendly towards new players as Yu-Gi-Oh! Duel Links was but it's a title worth playing if you're a fan of collectible card games (CCGs). In this article, we willreview Yu-Gi-Oh Master Duel and share our first impressions of the game.
Yu-Gi-Oh! Master Duel offers decent gameplay but with occasional bugs
The gameplay is pretty decent although there are a bunch of bugs here and there. Players do need to do their homework or have experience with the Yu-Gi-Oh! series to understand the roles of different cards and monsters, traps, and spells that they can use to either destroy their enemies' setup or corner them by making the best use of the cards they have. While the animations look pretty good, the game has a few issues with framerate drops, lags in movement, and bugs that might affect the gameplay heavily.
Since this is a competitive title, bugs could prove to be pretty frustrating for players and their performance could take a hit. Another issue is although most of the time, the game feels like Konami did a good job of making it look right on smaller screens and nothing is too clunky, at other times there can be problems with cards not looking clear and things being crammed in together. The game has more than10,000 cards and going into the card database shows how they had to make everything quite small in order for them to fit.
The game supports crossplay, but can prove difficult to master for novices
One of the cooler features is that players can connect their accounts to other devices. Also, at the beginning of the game, it asks players whether or not they've had any experience with Yu-Gi-Oh! in the past. And based on that, it provides a tutorial that teaches players the basics. Here the game can feel a little clunky because of the instructions.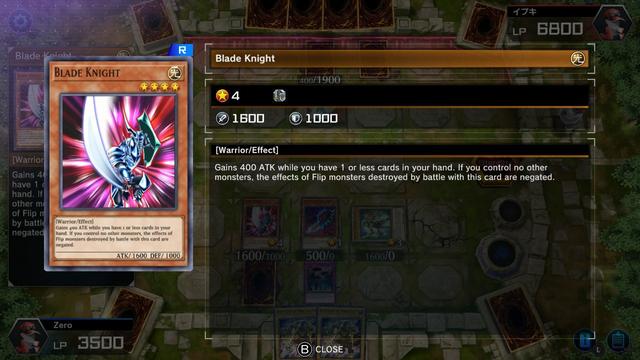 Players can duel other players and constantly keep their decks upgraded in order to set up good defenses and offenses. The matchmaking could use some work since inexperienced players can be pitched up against experienced pros quite often.
The game feels poorly optimised for seasoned Yu-Gi-Oh! players
The game is geared towards maximum gameplay. Although there's a story in Solo mode, it doesn't go that deep and the game is meant for players who want to spend time on the gameplay without spending much time on lore-building. This also means that it's meant for the hardcore players and if this is your first game in the series and you don't know a lot, you will definitely feel lost.
The descriptions that accompany cards are the best way to learn about the game but only experience can help win matches. All this being said, the gameplay is really deep and will probably be fun for seasoned Yu-Gi-Oh! players. The game does need optimization to run better on lower-end devices and it hogs battery but aside from that, there are not a lot of other issues here.
Good graphics and comes with an amazing soundtrack
Visually, the game looks pretty good on most mid-high performance devices. Players can change the resolution to make the game look better but staying on the recommended settings will reduce frame drops and lag since the game can be quite demanding. The soundtrack is great and does a very good job of creating an atmosphere.
Controls and UI function fine, except for the cards appearing cramped
Next up in our review of Yu-Gi-Oh Master Duel, we take a look at the UI of the game. The controls work perfectly fine without any issues at all. The UI is fine too aside from the issues with the cards being packed together and quite cramped.
Enjoy an ad-free game experience which isn't pay-to-win
The game doesn't have any ads which can interrupt gameplay and players can buy new card packs using the in-game currency to add to their collection and fight with. The game isn't really pay-to-win and is quite friendly to those not willing to invest real money in the game.
Final Verdict
Yu-Gi-Oh! Master Duel is a pretty decent addition to the franchise which is more than two decades old with millions of fans still hanging around. It does a good job of providing players with a fully-fledged competitive CCG experience on their mobile phone albeit with a few issues here and there that need to be ironed out.This also isn't the best game to start out with since it doesn't provide as much lore and requires some knowledge about the game in order to win games.
Since this is a free-to-play title there's not too much to lose here even if you dislike the game except time. A lot of the positives like the in-depth gameplay and multiplayer content have their downsides so the game isn't something that can absolutely be recommended as a must-play. Duel Links, on the other hand, is a better game if you're new to the franchise or don't like what Master Duel offers.
Yu-Gi-Oh! Master Duel review by Gamingonphone
Gameplay - 7
Graphics and Audio - 8
Controls and UI - 8
F2P Elements - 9
8
Good
Yu-Gi-Oh! Master Duel does a good job of providing players with a fully-fledged competitive CCG experience on their mobile phone albeit with a few issues here and there that need to be ironed out.
Google PlayApp Store
What are your opinions on Yu-Gi-Oh Master Duel and your review of it? Do let us know in the comments!
For more Mobile Gaming news and updates, join our WhatsApp group, Telegram Group, or Discord server. Also, follow us on Google News, Instagram, and Twitter for quick updates.