Best phones under Rs 10,000 in India are available from popular brands such as Samsung, Xiaomi, Realme, and more but also from brands that are primarily focussed on budget handsets and aim to offer great value for money – Infinix. In this article, we will be listing down the best phones you can buy under Rs 10,000 in India in August 2021. Here we will list down the 5 best phones under this price category and give you a brief explanation as to why each phone has been included on this list. Without much ado, let's start with the list.
5 Best phones under Rs 10,000 in India (August 2021)
Realme Narzo 30A
When we reviewed Realme Narzo 30A earlier this year, we called it a capable budget performer. Little did we know that the frequent price hikes on some other phones would turn this into one of the best phones you can buy under Rs 10,000 in India. The Realme Narzo 30A offers smooth performance, thanks to its capable processor, and offers great battery life as well. While the display doesn't offer a high refresh rate, the quality of the panel is definitely on the impressive side. In daylight photography, the phone does shine through but lack of ideal lighting can prove to be an issue with this one.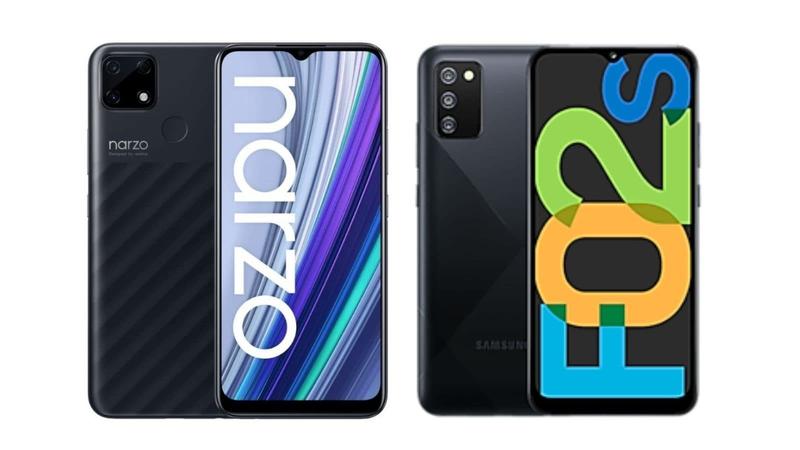 Why you should buy this phone? – For its performance.
Redmi 9 Prime
Redmi 9 Prime (Review) presents itself as a solid offering under Rs 10,000 in India and happens to be one of the few phones in this price category that offers an FHD+ display panel. While one would have expected this not to be the case in the middle of 2021, there are still very few phones that offer an FHD+ panel at an affordable price point in the country. The phone offers solid performance and handles any app that you throw at it with ease. However, if you are looking for a phone that offers impressive camera performance across all lighting conditions, Redmi 9 Prime is just not for you. The inclusion of fast-charging support is definitely something to look out for with this one.
Why you should buy this phone? – Display and performance.
POCO M2
Now POCO M2 cannot be described as a particularly good-looking smartphone but if you can look past the design, the handset offers good performance in day-to-day usage, long-lasting battery life, and decent cameras too. If you like watching movies on the go, the 6.5-inch FHD+ panel with the waterdrop notch design will definitely impress you as well. With fast-charging support and a USB Type-C charging port, the POCO M2 fits the role of the modern budget phone really well and could easily be your next daily driver.
Samsung Galaxy F12/M12
If you are wondering why we have included Galaxy F12 and M12 as a single entry on this list, you just need to take one look at the spec sheet for these phones and you will get the idea. Essentially, apart from the rebranding, both of these are the same phone. With a massive 6,000mAh battery, a capable processor, and a 90Hz refresh rate, these phones are similar to the Infinix Hot 10S in the benefits that they offer but on top of that, you also get a USB Type-C charging port, which is definitely a worthy addition that needs to be pointed out. Unfortunately, just like the Infinix offering, these phones don't offer an FHD+ panel, which prevents them from being higher on this list. Another reason for buying these phones from Samsung will be the brand's One UI, which is simple to understand and easy to use interface.
Why you should buy this phone? – Overall value and easy to understand UI.
Infinix Hot 10S
Infinix Hot 10S can best be described as a mixed bag because it offers some impressive specifications combined with some lackluster features. On the positive side, the phone offers a really capable MediaTek Helio G85 chipset, a massive 6,000mAh battery, and a 90Hz refresh rate display, and 48MP primary camera at an extremely affordable price point but on the other hand, it features a dated micro-USB charging point and offers only HD+ screen resolution. With a waterdrop notch design, you do get a rather immersive viewing experience but if the panel was FHD+, this phone would be much higher on the recommended list.
Why you should buy this phone? – Capable processor and massive battery capacity.