OnePlus announced its latest competitively priced smartphone, the OnePlus 6 with flagship specs. The company continues to follow its philosophy of "Never Settle" with its aggressive pricing of $529, making it cheaper than most devices available with similar specifications.
As previous leaks had confirmed already, the phone is similar in size to the OnePlus 5 and the OnePlus 5T but adds more screen space. The addition of the notch similar to the iPhone X has been controversial, and fans have not taken its inclusion too kindly. The company has confirmed that users will be able to "disable" the notch by adding a black bar on display around the notch to hide it.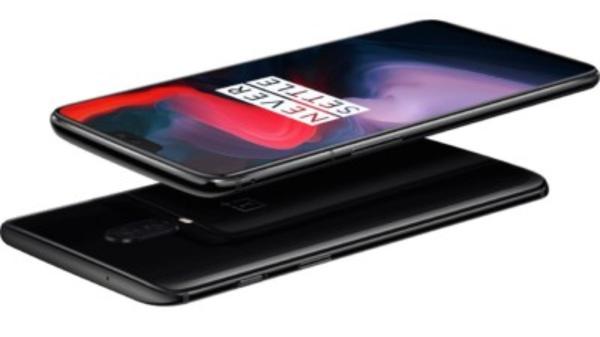 The hardware upgrade over the previous generation OnePlus 5T is not very significant. However, users of older generation OnePlus devices should have enough reason to upgrade for its offerings. The 19:9 OLED display measures 6.3" diagonally, and the lack of significant bezels allowed OnePlus to fit in the display without an increase in size over previous OnePlus smartphones.
OIS technology has been added to the camera unit of the OnePlus 6 for better photography. The new camera unit has a larger sensor and offers all of the popular features you can expect from high-end smartphones like slow motion video capture and portrait mode.
The base version of the OnePlus 6 comes with 6GB of RAM and 64GB of storage, with an 8GB RAM version available that offers a staggering 256GB storage. The device is powered by a Qualcomm Snapdragon 845 processor which is the standard SoC for flagship devices currently.
The device is powered by a 3,300 mAh battery and comes with the proprietary dash charger which promises a day's worth of usage in only 30 minutes of charging time. The OnePlus 6 includes all standard connectivity features like Bluetooth, NFC, Wi-Fi but unfortunately, misses out on wireless charging despite the glass back.