Today, ColorOS made an announcement that the ColorOS team is pushing out memory expansion updates in batches for older models. According to the company, this expansion can increase the RAM capacity of the phone by as much as 7GB. This means that an average 4GB smartphone can get as much as 11GB RAM capacity. Furthermore, a 12GB smartphone can get as much as 19GB RAM capacity.
As the list shows, Oppo Find X2 series, Oppo Reno4 series, Oppo Reno3 series, and Oppo A and K series can support memory expansion technology. As of now, the entire Oppo Find X 2 series already have the update. The Oppo Reno4 series is getting the update in batches.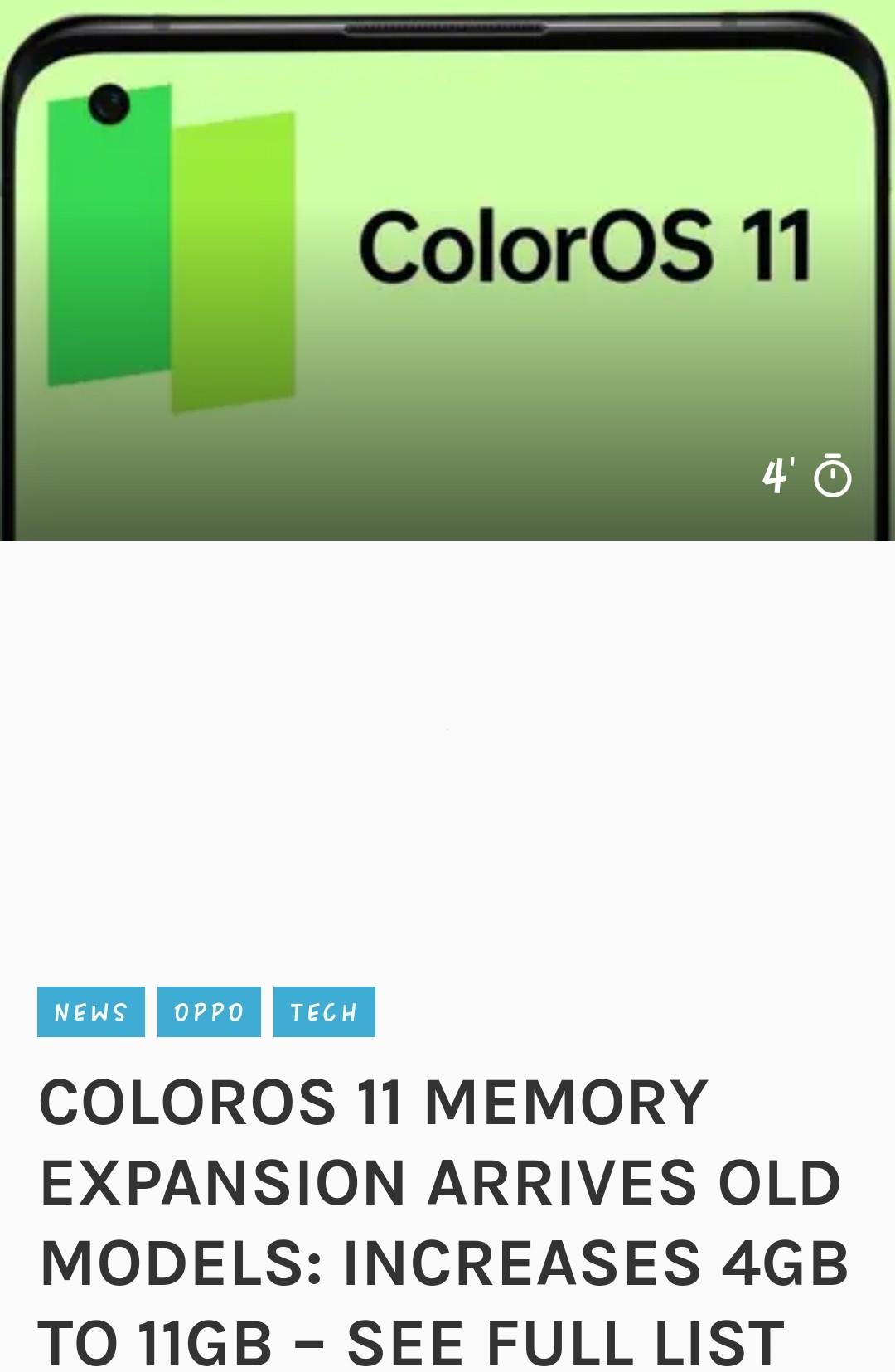 According to Oppo, memory expansion technology is an auxiliary function that can use part of the storage space to temporarily as RAM memory. This is only necessary when the RAM memory is not enough. This will also enable the smartphone to open more applications at the same time and ensure the smooth operation of the phone. With this technology, the phone configuration can be used to the fullest.
Users can open "About phone" in the phone settings, click on the memory to enter the memory expansion. Then select the expansion size that you need before restarting the smartphone.
Join GizChina on Telegram
Full list of smartphones getting the ColorOS update for now
The latest poster from Oppo shows that the following smartphones can get this memory expansion technology. They include
Find Series
Ace Series
Read Also:Oppo A96 4G gets detailed in a new leaked poster
Reno Series
A Series
K Series
Important notes
*The ColorOS memory extension technology adaptation plan of different models is different. Please you have to be patient if your model is on the list.
*The official version is already available for the models on the list
* It's important to note that for the same model, different units will get this update at different times. This is because the update is rolling out in batches. Please wait patiently for the push and after receiving the push, please go to "Settings>Software Update" to check the board and open the level.
*All models are available, and users can upgrade to the version that supports memory expansion technology by checking the version in "Settings>Software Update".