Vineeta Singh, SUGAR Cosmetics co-founder and CEO, and one of the sharks on Shark Tank India, has responded to the viral meme comparing her to Raju Rastogi's mother in 3 Idiots. The character was played by Amardeep Jha in the 2009 movie. In the film, she played an unhappy character who complained about rising vegetable prices. Taking to her social media platforms, Vineeta Singh shared a video as she now stepped in the shoes of Raju's mother and gave it her own twist.(Also Read | Shark Tank India: Vineeta Singh hilariously mimics Anupam Mittal's baritone. Namita Thapar says, 'Roasted'. Watch)
The video started with an employee coming across a meme featuring Vineeta Singh as he scrolled through his social media account. He then goes to Vineeta's cabin for some approvals on budget. In the next scene, Vineeta is seen dressed in a saree as the clip turned black and white. Instead of addressing her employee by his name, she said, "Haan hann beta aao. Kaha the tum (Yes son come. Where were you)?" At her remark, the employee was taken aback.
However, he asked Vineeta if she could give him approvals for budget. At this Vineeta said, "Paese kya pede pe ugte hai? Tumhe pata hai bhindi ₹12 ki hogayi hai. Aur paneer toh sone k daam pe bik raha hai (Does money grow on trees? Ladyfinger is ₹12 now. Cottage cheese is being sold at the price of gold)."
All is not well! Stop with the photoshopping, Team @trySUGAR 😣 pic.twitter.com/98smTS7teA
— Vineeta Singh (@vineetasng) March 12, 2022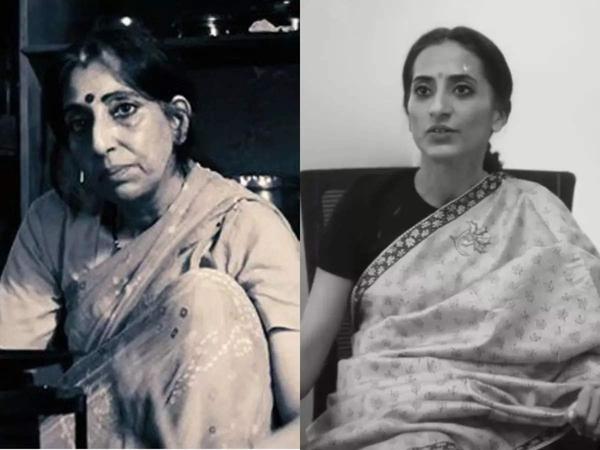 The confused employee next asked her if she would do the approvals. Vineeta responded, "Aese hi mehengayi badh gayi hai. Upar se yumhari aesi aesi maange. Hum khayenge kya (Prices have skyrocketed. On top of that your demands. What will we eat)?"
He then left her cabin completely baffled and went to his seat. Moments later Vineeta came to him asking if he was doing well. She next looked at the camera and said, "All is well." As the video ended the words, "Confused? Dil pe haath rakh ke bol aal izz well (Say all is well from your heart)!" Vineeta captioned the post, "All is not well! Stop with the photoshopping, Team @trySUGAR."
Twitter users were left in splits as they watched the video. A person tweeted, "Nice one. Love the creativity and editing." Another fan said, "That's how you handle troll Army & Bullies on Social media, So Sporting & Creative."
"Totally loved this. Truly a boss lady," commented a person. "Shark stroke," said a fan. "You are a true sport! Genius genius genius, entertainment entertainment entertainment," commented a Twitter user."Excellent, @Boat should appoint you as a new Marketing director along with @amangupta0303," tweeted a fan.
Shark Tank India's finale aired on February 4 on Sony Entertainment Television. A total of seven 'sharks', all entrepreneurs and titans of the industry, witnessed budding entrepreneurs pitch their businesses, seeking the sharks' investment.
Apart from Vineeta, the panel also featured Anupam Mittal (Shaadi.com founder), Ashneer Grover (BharatPe co-founder), Aman Gupta (co-founder and CMO of boAt), Namita Thapar (executive director of Emcure Pharmaceuticals), Peyush Bansal (CEO and co-founder of Lenskart), and Ghazal Alagh (co-founder of MamaEarth).