Business travel can be exciting, but it also comes with its share of challenges. To ensure your trips go smoothly and you're fully prepared for any situation, it's essential to pack the right items. In this article, we'll explore the essential items to take when you have a business trip, helping you stay organized and efficient throughout your journey.
1. Travel Documents
First and foremost, you should always have your travel documents in order. This includes your passport, ID, driver's license, travel itinerary, boarding passes, and any necessary visas. A travel wallet or organizer can help keep these documents easily accessible.
2. Work Essentials
Don't forget your work essentials, such as your MacBook, macbook charger, and any other devices you'll need to stay connected and productive. It's a good idea to invest in a cable organizer to keep your charging cables and accessories neatly stored. Additionally, a portable power bank can be a lifesaver when your devices are running low on battery.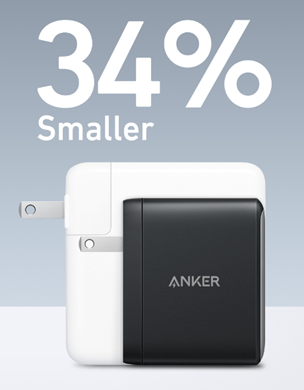 3. Travel Adapters
Different countries may have various plug types and voltage standards. A universal travel adapter ensures you can charge your devices without any issues. Double-check your destination's power requirements and make sure you have the right adapters and converters if needed.
4. Business Attire
Pack appropriate business attire based on your itinerary. This includes suits, formal wear, or smart-casual outfits. Consider the nature of your meetings and any networking events you'll attend. Don't forget to bring along the necessary accessories and shoes to complete your outfits.
5. Comfortable Clothing
Business travel can involve long hours in transit or unexpected delays. Be sure to pack comfortable clothing for these situations. This might include casual attire, comfortable shoes, and layers to adapt to changing weather conditions.
6. Toiletries and Medications
Travel-sized toiletries are a must. Ensure you have your toothbrush, toothpaste, shampoo, conditioner, soap, and any other personal hygiene products you use. If you have any prescription medications, be sure to bring an adequate supply and keep them in their original packaging. A small first-aid kit can also be handy for minor health issues.
7. Important Contacts and Maps
Having a physical copy of important contacts, such as colleagues, clients, or local partners, can be a lifesaver in case your phone malfunctions or is lost. Print out maps and directions for locations you'll be visiting, as well as the addresses of your accommodations.
8. Travel Insurance
Consider travel insurance to protect yourself in case of unexpected events, such as trip cancellations, lost luggage, or medical emergencies. Make sure you have the necessary documentation and contact information for your insurance provider.
9. Noise-Canceling Headphones
Business travel often involves spending time in noisy airports or on crowded flights. Noise-canceling headphones can provide a peaceful environment, allowing you to focus on work, relax, or simply enjoy some quiet.
10. Credit Cards and Cash
It's advisable to have both credit cards and some local currency on hand. Inform your bank of your travel plans to avoid any issues with international transactions. Having cash is useful for places that may not accept cards.
Final Words
In conclusion, business travel can be smooth and stress-free when you pack the right items. By taking essential documents, work tools, clothing, personal items, and travel accessories, you'll be prepared for your journey. Remember to plan ahead and tailor your packing list to your specific trip's requirements. With the right preparation, you can focus on your work and make the most of your business travel experience.