Authorities in the Ukrainian port city of Mariupol have said an evacuation of civilians has been postponed because Russian forces encircling the city were not respecting an agreed ceasefire.
In a statement, the city council asked residents to return to shelters in the city and await further information on evacuation.
In a televised broadcast, Ukrainian presidential adviser Oleksiy Arestovych said Russia was not observing an agreed ceasefire in some areas, preventing a joint plan to allow civilians to evacuate.
Meanwhile, Ukraine's foreign minister, Dmytro Kuleba, accused the Nato alliance of bending to Russian pressure and said it was not the force that Ukrainians had previously imagined. Speaking on Ukrainian television, he said he was open to talks with his Russian counterpart, Sergei Lavrov, but only if they were "meaningful".
The Russian defence ministry said its units had opened humanitarian corridors near Mariupol and Volnovakha, a smaller city 40 miles (65km) to the north, on Saturday morning. Evacuations from Mariupol had beendue to begin at 11am local time (0900 GMT).
Located on the Sea of Azov, the city of 450,000 people has become the scene of growing misery amid days of shelling that has knocked out power and most phone service and raised the prospect of food and water shortages for hundreds of thousands of people in freezing weather. The city represents a potential strategic advantage for Moscow's invasion, connecting it to the Russian forces coming from annexed Crimea, as well as to the troops in the Donbas.
In Volnovakha, the attack is still so intense that dead bodies lie uncollected, those hiding in shelters are running out of food, and about 90% of the city has been damaged by bombing, local MP Dmytro Lubinets said.
Before the postponement, the Ukrainian government said the plan was to evacuate about 200,000 people from Mariupol and 15,000 from Volnovakha, and that the Red Cross would act as the ceasefire's guarantor. An adviser to Ukraine's interior ministry said there would be agreements on humanitarian corridors for other cities.
Turkey said the humanitarian ceasefires declared by Russia should be countrywide and lasting. The Turkish foreign minister, Mevlüt Çavuşoğlu, said evacuation and aid shipment corridors must be opened across the country and that it was working to evacuate its citizens in Ukraine by bus and train.
The Turkish president, Recep Tayyip Erdoğan, was due to speak to Vladimir Putin by phone on Sunday. A spokesperson said Turkey was ready to help resolve the crisis.
Putin said on Saturday that western sanctions on Russia were akin to a declaration of war and warned that any attempt to impose a no-fly zone in Ukraine would lead to catastrophic consequences for the world.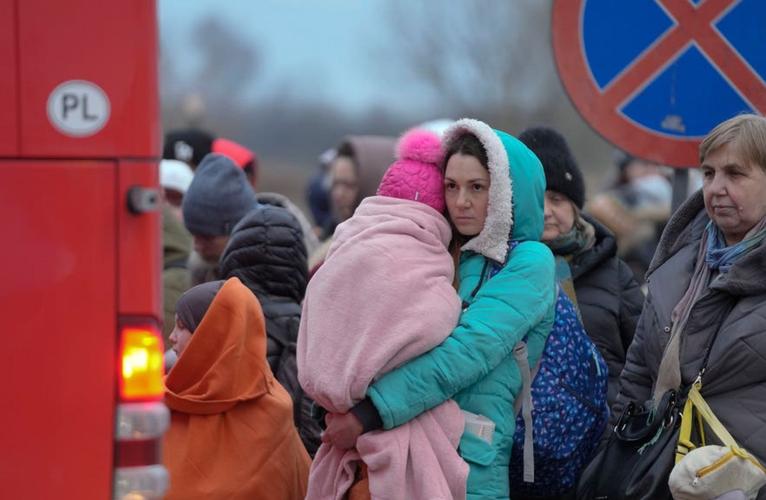 Putin reiterated that his aims were to defend Russian-speaking communities through the "demilitarisation and de-nazification" of the country so that Russia's former Soviet neighbour becomes neutral and no longer threatens Russia.
Ukraine and western countries have dismissed this as a baseless pretext for the invasion he launched on 24 February and imposed a sweeping range of sanctions aimed at isolating Moscow.
"These sanctions that are being imposed are akin to a declaration of war, but thank God it has not come to that," Putin said, speaking to a group of flight attendants at an Aeroflot training centre near Moscow.
Mariupol and Volnovakha are just two of many cities across Ukraine left reeling by a devastating campaign of shelling and artillery from Russian forces. The Russian defence ministry said on Saturday a broad offensive would continue elsewhere in Ukraine.
Ukraine said Russian forces were trying to encircle the capital, Kyiv, and Kharkiv, the country's second biggest city, while attempting to set up a land bridge to Crimea.
Authorities in Sumy, about 190 miles east of Kyiv, reportedly urged residents to stay inside shelters, warning there could be fighting in the city's streets.
Russian forces have taken control of a psychiatric hospital in the town of Borodyanka in Ukraine's Kyiv region, with 670 people inside, the regional governor Oleksiy Kuleba told local media on Saturday.
"Today we do not understand how to evacuate these people, how to help them," Kuleba said. "They are running out of water and medicines," he said. "These are people with certain special needs, they need constant help … Many of them have been bedridden for years."
The Ukrainian president, Volodymyr Zelenskiy, made a "desperate plea" for eastern Europe to provide Russian-made aircraft to Ukraine during a call with US senators on Saturday, said the chamber's majority leader, Chuck Schumer. "These planes are very much needed. And I will do all I can to help the administration to facilitate their transfer," Schumer said in a statement.
OnFriday night Zelenskiy had lashed out at Nato for ruling out a no-fly zone, saying it gave a "green light for further bombing of Ukrainian cities and villages".
"All the people who die from this day forward will also die because of you, because of your weakness, because of your lack of unity," the Ukrainian president said in an emotional address, in which he praised the bravery of the Ukrainian resistance.
Nato said on Friday that a no-fly zone could provoke full-fledged war in Europe with nuclear-armed Russia, causing far greater loss of life.
As people flee the crisis, a humanitarian disaster is unfolding, with more than 1.3 million people seeking refuge in western Ukraine and neighbouring countries. The UN security council will hold an emergency meeting Monday on the humanitarian crisis triggered by the invasion, diplomats said on Friday.
In Russia, Putin's crackdown on independent and critical voices has intensified, as the government moves to silence dissent and tighten its grip on the flow of information. The Russian president introduced new laws and regulations cracking down on the free press and social media sites, prompting an exodus of broadcasters and publishers from the country.