Nokia Mobile announced out of a sudden the Nokia G21, and the best thing about it is its immediate availability. A great guy Luke Staunton got his own unit and agreed to do his first hands-on impressions from a buyer's point of view. Luke has been playing with Nokia G21 for a few days, and below you can read how he finds all the important aspects of the device like design, build quality, display quality, camera and software optimisation. I just slightly edited the text but 99.9% of the words you see are from Luke himself. Thanks and hope this will give you enough info on whether to get yourself s G21 or not.
---
After multiple rumours and leaks, the Nokia G21 & G11 were finally made official with little in the way of fanfare or announcements. I got my hands on the G21 (4GB RAM / 64GB ROM) here in the UK for some hands-on impressions. The last real 'budget' device I used was the Lumia 520, so I was not too sure what to expect from one in the present day… The model is priced at £149.99 and comes with a Nokia Clear Case for a limited time.
The G21, and G11 too since those two devices are practically the same, feature a 'new' design direction for Nokia Mobile. What is gone is the circular, centred, camera housing which is replaced by an asymmetrical arrangement that could easily be mistaken for the likes of the Motorola G10, HTC Wildfire E2 Plus, or one of many Redmi models. This also applies to many of the device specifications too.
While I am not a fan of the design direction, the build quality gives the impression of solidity, the exception being the camera housing which is already prone to scratching. The 20:9 aspect ratio combined with the flat-sided frame and textured back are easy to handle, and the phone is slightly less of a behemoth than some recent models in terms of thickness (8.5mm), weight (190g) and display size (6.5 inches). And of course, the designers can at least be credited for the tasteful and restrained colour choices – Nordic Blue and Charcoal.
The display is sadly only HD+ resolution paired with a teardrop notch, but Nokia Mobile has finally added a 90hz refresh rate which goes some way to giving the illusion of higher quality, making interactions and animations are noticeably smoother. Testing may prove otherwise, but the LCD panel seems to have fairly good contrast levels for the price.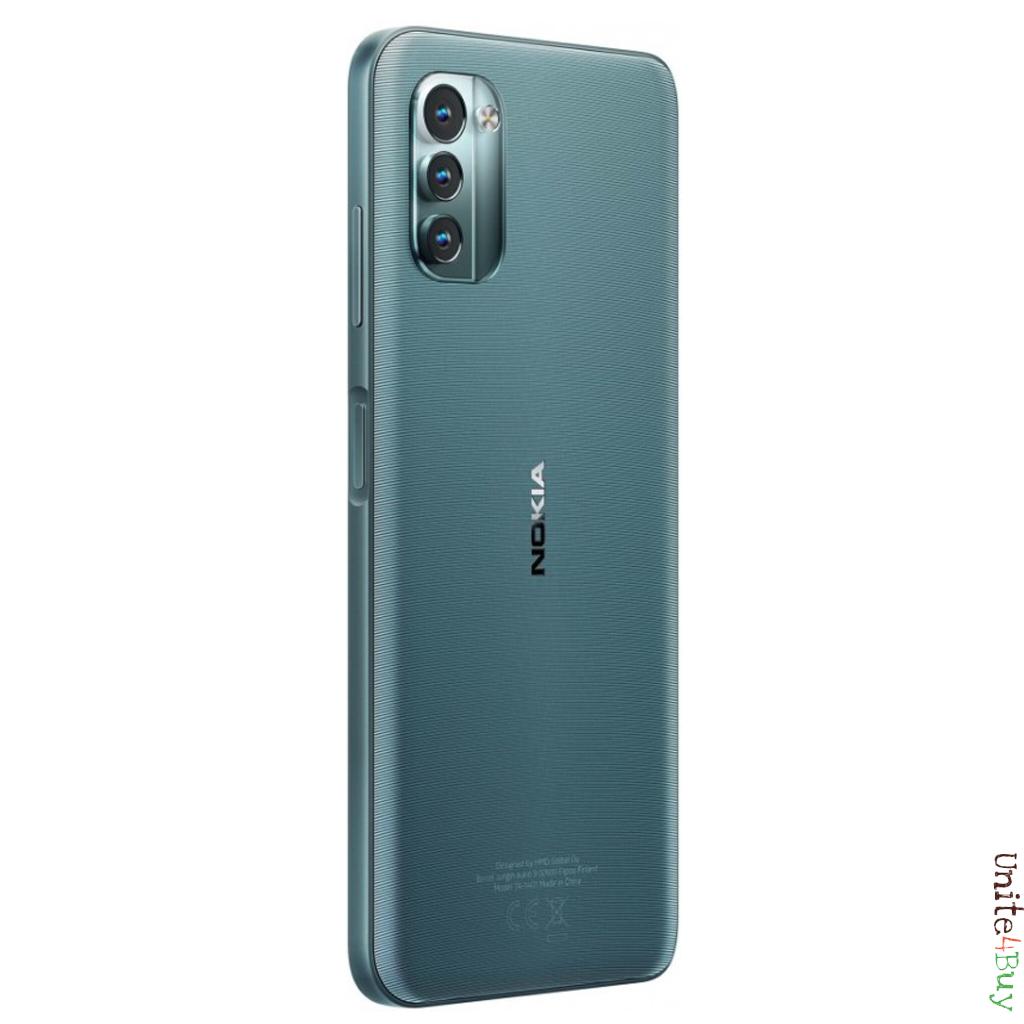 Performance is also surprisingly good, the phone should be able to handle multitasking and daily emails, social media, web browsing and video streaming without any major issues. The chipset and GPU are also a bump up from the predecessor, the G20, and should offer improved gaming performance. There are some questions about the connectivity of the Unisoc T606 chipset versus Snapdragon powered devices, but so far this has not been a problem in daily use.
The real selling point of the G21/G11, and the aspect Nokia Mobile have focused on in the marketing, is battery life. The marketing claims 3 days, and with light to moderate use combined with the added 'Super Batter Saver' this should be feasible. On my first day of use, I returned home after 9 hours with 91% battery remaining, albeit with less than 2 hours of screen-on time and mixed WiFi and 4G usage. Charging is now 18W, although only a 10W charger is supplied.
Finally, there is the '50MP AI Camera'. Despite this gaudy bit of text on the camera module, the camera itself seems to be what you might expect from a budget phone. Colours are generally quite muted and natural, but focus can be slow and resolved detail is lacking. The small sensor size also means photos lack the depth of field. A usual suite of modes is included – Night, Portrait (without Zeiss effects), HDR, Video (up to 1080p) but there is no 'Pro' or manual modes, only the option to switch to 50MP mode.
Other notable mentions: the fingerprint reader is fast and accurate, the vibration motor on the other hand feels weak and hollow. My model has dual SIM slots plus space for a MicroSD up to 512GB, and there is still a 3.5mm headphone jack.
I can also confirm the camera housing scratches incredibly easily…
— Luke Staunton (@lukejstaunton) February 18, 2022
Overall, the G21 is a solid option for the target audience who are on a budget and value battery life above all. For Nokia fans, the design is disappointing, while mobile photography enthusiasts should look elsewhere. Hopefully, we'll see more full reviews arriving soon!
---
Hope you got all the important info. Leave your questions down below and maybe Luke can share some info you'd like to find out about this device. You can find Luke on his Twitter account too.
Thanks Luke once again for your great owerview and contribution!
Share this: