Step 2: Reset MID
If you needed to change your MID in order to flash the Google Play Edition RUU, you now need to change it back in order to flash your original carrier's ROM.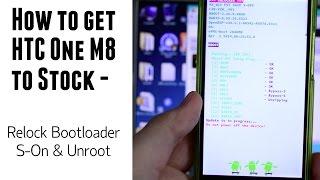 Download the MID Changer Tool, created by XDA user squabbi, onto your phone and flash it in TWRP recovery.
To boot into recovery mode, press and hold down the power and volume down buttons until you see thebootloader menu. UnderHBOOT, you will seeRecovery, so select it with the power button and wait for TWRP to start.
Once you are in TWRP, tap Install, select theMID Changer Tool file, and then swipe to install. The Aroma installer will then start automatically, so go through the warning screen and when prompted, select the carrier you want to revert back to. After the flash is completed, do not tap reboot—instead, go back to the main menu, tap Reboot and selectBootloader.