"There are two types of people," a friend once told me. "Those who will only fly Southwest Airlines, and those who will never fly Southwest Airlines." My friend was a relatively frequent traveler, and while I'm not usually a fan of oversimplification, in this case, I think he was right.
Southwest, more than almost any other airline, generates passionate feelings from its customers, as well as from those who would rather walk on glass than board a plane without an assigned seat. Those who would never fly the world's largest low-cost airline usually point to the fact that it lacks luxuries like assigned seats or upgrades.
The company also doesn't have fancy lounges with free food and drinks. All of those might seem unnecessary, but if you travel regularly, it's hard to overstate how important the little things can be to the overall experience.
On the other hand, Southwest has millions of loyal customers for a far more simple reason--it does as good a job as any airline at taking care of its customers. Sometimes, however, things don't go the way they're supposed to.
Flying an airplane full of travelers requires a lot of moving parts, both literally and figuratively. Sometimes things go wrong. Sometimes some of those moving parts don't work. Sometimes weather prevents planes from moving, period.
For example, I received an email from a traveler on Southwest flight 864 from Denver to Detroit earlier this week. The flight was delayed almost six hours after a series of issues involving everything from oversize ski bags, to an illegal pilot, to a very unlucky bird.
First, the flight was delayed as the airline looked for volunteers to consider taking a different flight. According to the traveler who wrote me, the airline was concerned about being overweight and had to weigh all the bags. Then, when the passengers finally boarded, it turned out the pilot would have exceeded his hours (making him "illegal"), forcing the airline to bring in a replacement.
When the replacement pilot arrived and conducted a walk around, he discovered that the plane had suffered a bird strike. That meant maintenance had to be brought in for a repair--and another delay.
After maintenance finished, the plane left the gate, only to discover that the problem was not, in fact, fixed, forcing it back to the gate. At that point, passengers had to disembark and move to another gate and wait for a replacement aircraft. Finally, the 1:30 p.m. flight left around 7:19 p.m., and arrived at 11:30 p.m.
That's a pretty miserable way to return from a ski vacation, but the truth is that many of us have used to enduring travel as a sort of "let's-just-get-through-this" type of experience. We're used to delays and crowded rows of passengers with not enough room for everything they bring on board. We're used to uncomfortable seats and cranky passengers who hog the armrest.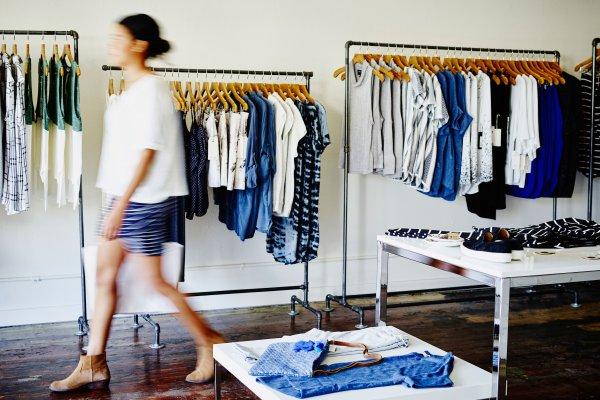 But we shouldn't be. I don't think it's unreasonable to expect a better experience, and it turns out, Southwest Airlines shares that expectation. After the flight mentioned above, the company sent customers an email.
Here's the full text of the email:
Needless to say, yesterday's flight experience is not how we intended for your trip to begin. I'm so sorry for the confluence of factors that resulted in a late arrival at Detroit. I realize this significantly impacted your travel plans, and I hope you will accept my sincere apologies for the overall inconvenience.
We are a Company built on serving others through the delivery of safe and reliable air transportation. Your continued patronage is important to us, and we hope you will continue to give us the privilege of welcoming you onboard. In that spirit, I'm sending you a LUV Voucher (in a separate e-mail, which will arrive within fourteen days) that can be applied as a form of payment toward a new Southwest reservation. We look forward to seeing you again in the near future.
The thing that makes this email great is that it wasn't sent in response to a complaint. The passenger who received it didn't send an email to Southwest, this was a proactive attempt to make things right. In fact, the Southwest employee who sent the email works in a department called "Proactive Customer Communications."
Every company should have someone responsible for proactive customer communications. Reaching out to your customers when something goes wrong, even before they've let you know they're upset, goes a long way towards building the kind of loyalty and customer satisfaction Southwest is known for.
As for those vouchers, the company sent each passenger $300. The person who shared the story with me said was more than they spent on their original ticket.
Think about that for a moment. For many companies, the goal is simply not to have angry customers contact you with problems that need to be solved. It's not that the goal is to not have angry customers, it's just to avoid having to deal with them.
As a result, most companies operate in a way that if you didn't bother to send in your complaint, they'll just assume you were happy with their service. The thing is, that's often not the case.
Southwest sent out an email to affected customers even if they didn't complain. Many of them never would have. They would have just moved on with their life and chalked the entire experience up to the misery of air travel.
Southwest could have saved itself thousands of dollars of vouchers by just doing, well, nothing. Some customers might have contacted the airline, and it would have probably tried to make it up to them with some form of compensation, but that's not what happened here.
That's an important distinction. If your customer contacts you because he or she is upset, it's too late. The relationship is already broken--they've already had a bad experience. In fact, you've made them angry enough that they took the time to write an email or make a phone call.
On the other hand, when you're proactive about reaching out to customers who might have had a bad experience--even though they aren't angry or upset enough to contact you--you make a customer for life. That's worth far more than the cost of the vouchers.