More than $600 million for new ships at Austal USA. $300 million for port, airport and rail improvements. $60 million for construction at USA's College of Medicine.
Following Congressional approval for a long-delayed fiscal 2022 spending bills, Sen. Richard Shelby touted more than $1 billion worth of improvements headed for the Mobile area. The House passed the legislation Wednesday, followed by the Senate on Thursday. The 12 bills have been sent to President Joe Biden.
"Throughout every appropriations process, I have worked diligently to create the conditions for growth and success throughout the state of Alabama, and that certainly includes Mobile," Shelby said in a news release. "I am very proud to announce that this package includes more than $1 billion in funding for the Mobile area, with $300 million for improvements to the Port and the airport. This is great news for our Gulf Coast. South Alabama stands to benefit immensely from these investments. Mobile has a lot of potential, and this funding will improve upon its existing infrastructure to transform our coast and the entire state."
Some portions of the funding had previously come to public attention prior to approval, such as the proposed $100 million allocation to the Airport Authority; that had been the subject of media reports as far back as July. But none of it was guaranteed, as long as Congressional negotiations over spending bills continued. Much of it will fund initiatives already in progress, such as the plan to switch commercial passenger service from Mobile Regional Airport to the Downtown Mobile Airport at the Brookley Aeroplex. But taken all together, it's an impressive shot in the arm.
At the Mobile Airport Authority, board chair Elliot Maisel said a $100 million allocation requested by Shelby would do much to facilitate the airport swap.
"This is a significant commitment from the federal government, and we are incredibly thankful to Senator Shelby," said Maisel. "This funding positions us more than halfway towards our goal of completing this project debt-free and providing premium air service to our community."
"We are deeply appreciative to Senator Shelby," seconded Chris Curry, Mobile Airport Authority President. "He has the same vision we do for Mobile and how we can better improve it on an international scale, including the new terminal at the Mobile Downtown Airport (BFM). This project wouldn't be possible without his support and investment in our region."
Judith Adams, vice president of internal and external affairs for the Alabama State Port Authority, said port officials were awed and gratified by Shelby's support.
"He had the vision. He absolutely had the vision," said Adams. "He looked at what Alabama had, in terms of water, rail, highway and air access, and he is making it possible for the city of Mobile and the port, Alabama's only deepwater port, to take our infrastructure to the next level."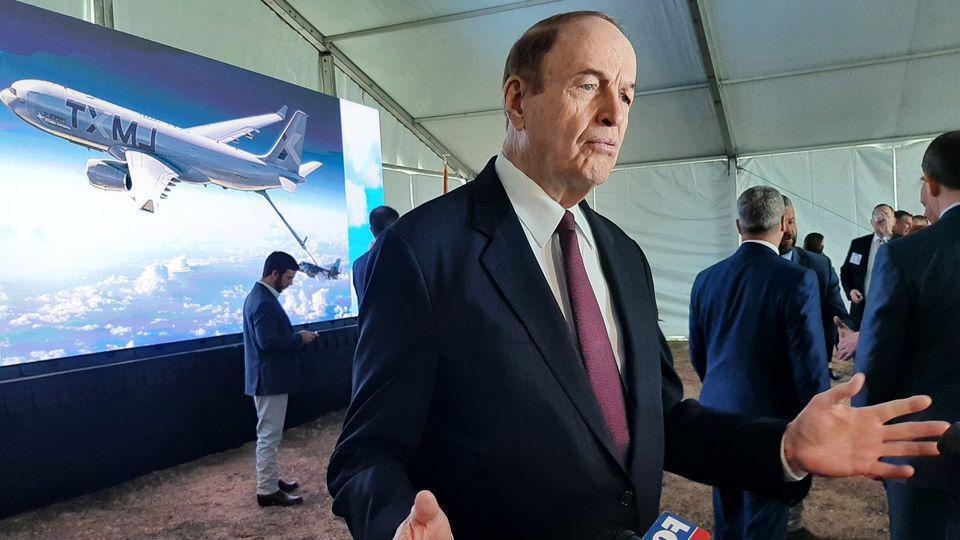 "This was not guaranteed, given how Congress has been working in recent years. But they appear to have opened up in a bipartisan way, to directed spending that is making investments in communities," she said. "There will be a return on investment. … It will do a lot for us."
Adams said the money isn't being showered on the port in an indiscriminate way: As with federal grants in general, its use will have to be mapped out, approved and tracked.
In a letter to USA students, faculty and staff, USA President Jo Bonner and Dr. John Marymont, vice president of medical affairs and dean of the college of medicine, said that "Shelby again has demonstrated his desire to improve conditions within Alabama now and into the future."
A breakdown of the funding follows.
Port of Mobile and Mobile Downtown Airport:
U.S. Army Corps of Engineers:
Shipbuilding:
University of South Alabama College of Medicine:
U.S. Coast Guard:
Fisheries:
Note: This story has been updated to make clear that the new wave of funding includes two additional T-ATS ships to be built by Austal USA, for a total of four.
Note to readers: if you purchase something through one of our affiliate links we may earn a commission.