SWAP is a fascinating company and operates in an equally fascinating vertical — recommerce. We first featured SWAP in May 2021. The company has since evolved. It has raised a new round of investment — $1.25 million in seed funding, led by Accelerating Asia, expanded into three new verticals, acquired a minority stake in an ecommerce company called BDhotdeals, and doubled down on growth.
In this interview with SWAP founder and CEO Parvez Hossain — our second interview with Mr. Parvez, we discuss SWAP's evolving business, recent expansions, operational dynamics and business fundamentals, strategic ambition, and future plans, and explore dynamics of the recommerce industry in Bangladesh, challenges and opportunities in the industry, competitive landscape and potential trajectory, and much more. Enjoy!
Ruhul Kader: Thank you for taking the time to meet me. I did not have a chance to speak with you before. Our first interview with you, I guess, was done by my colleague Tithi Chowdhury and it was a good read. We covered your background in that interview. But for our readers of this interview, could you please talk briefly about your journey?
Parvez Hossain:I have had a fascination for business since I was a kid. I completed my school and college from St. Joseph Higher Secondary School, Notre Dame College, and IBA, Dhaka University respectively. I got interested in electronics when I was at IBA. After graduating from IBA, I joined BAT where I worked for one and a half years in marketing and distribution. After leaving BAT, I started my own business called Livewire. I did that business for almost 12 years. We started with one outlet and ended up opening several outlets. We have worked with everyone in the electronics and mobile phone industry. From there gradually we came to SWAP.
My father was a businessman and my mother was a businesswoman. So everyone in the family had a business orientation. Hence job was not a lucrative option. So I eventually decided to pursue entrepreneurship. I have always wanted to do something in the technology industry. Many people build businesses but I wanted to do something different that would have a positive impact.
Ruhul: You have been working in the recommence space for a while now. How do you see the space? One aspect is how big is the market? The second aspect is where do you see the market is going? For instance, at SWAP I can sell my old phone and buy a new one, what is the next in terms of service evolution?
Parvez Hossain: When we started Livewire, we used to deal with only phones. The market was completely underdeveloped. People did not think that one can sell and buy used phones. Buying used phones or electronic products was not a viable idea. There was a mental barrier. The market was small. In the last 15 years, that market has grown and perception has changed drastically.
In those early days, we were just three-four players dealing with used phones. Today, thousands of retailers sell used and old phones. It is now happening for laptops and computers as well. You can buy used and old laptops in many locations in Dhaka now. Many people can't afford expensive laptops paying BDT 50,000 and above. But you can buy a used laptop for 20,000 taka or less, which is affordable for almost everyone. The same goes for cars, bikes, furniture, and many other products. For instance, many students come from outside Dhaka. If they could purchase some used furniture at an affordable price, it's easier and better for them. Affordability is in-demand. Everyone wants to save. So people usually look for affordable options.
One important question people ask is the quality of the product — the product I'm buying how long will I be able to use it, whether I'm buying it from reliable sellers. When customers buy products from C2C platforms, they basically don't know the sellers and can't get a good service, and so on. This was a major impediment to the growth of this industry. If you go to an unknown seller and buy a product from them, it means you can't essentially rely on that seller. You can't expect service from him or a warranty for quality. Consumer rights authority can't also do anything for you. So buying from unknown sellers is a risk for customers. But if a customer buys from a known brand or an institution, he can trust and rely. He can learn the whereabouts and details of the product and he can buy with full confidence. When customers can trust, they are more willing to buy and it helps the industry grow.
Since we now have several players in the space who are doing good work, people now are more comfortable buying used products. There is a growing demand among a certain segment of customers who have had a positive experience buying and using used products.
This is a huge industry although a significant percentage of customers don't yet sell their used products. Almost 40% of customers who buy new products don't sell them after using them. These products never go to the resell market. So it is stuck somewhere. The rest 60% also does not actively sell. Instead, they either give the product to a family member or someone they know at a minimum price. Some of these people sell on the C2C platforms and some sell to us.
To this date, we cover less than 5% of the entire market although the market is huge. We have tried. Particularly in the last few months after we got the investment, we have worked hard and expanded. Along with mobile phones, we have started laptops, cars, and bikes. We are doing excellent in all these categories. Our GMV has seen an excellent jump.
We have launched an exchange program in phones in partnership with several brands such as Samsung, Oppo, Xiaomi, Apple, etc. We are doing the same thing in bikes in partnership with Honda, TVS, Bajaj, Hero, Lifan and are in discussion with several other brands such as KTM, Suzuki, etc. It is possible to replicate the model across verticals.
When people go for buying a phone or a bike, these are expensive purchases and many people would prefer to sell their old ones before buying a new one. We are telling people that you can sell your used products and buy a new or old phone or car or bike from a single platform. It saves time and resources. Let me share a few numbers with you.
Some 8.5 lakh phones are being sold in Bangladesh every month. It is over one crore phones per year. It is not that all these people need these new phones. We could have saved resources, money, and environmental hazards if we could ensure that the used phones of these users circulate within the economy.
Some 6 lakh bikes are being sold per year. Many of these people want to buy new bikes because they are enthusiasts but others such as ride-sharing drivers and so on would have benefited immensely if they could buy used bikes at an affordable price.
The opportunity is huge and the applicability is immense. There are untapped opportunities in the existing market. You can also create new opportunities and markets. There is a market that needs nurturing and there are opportunities where you can create new markets.
We have done some rough calculations — there is some 20,000 crore taka worth of used products at the disposal of customers. However, the question remains whether customers want to sell them and whether customers want to buy used products. We have a lot of work to do in building customer trust.
We have to build an ecosystem for these products. The way new bikes and phones are being sold, we have to increase the number of vendors for selling old phones. We are now working on aligning vendors and planning on how we can educate vendors, fund their business, and help them grow their business.
Ruhul: That means you want to move into retail eventually which means retailers who now sell new phones will also be selling old phones.
(note: SWAP has since launched its first brand outlet.)
Parvez: The ones who are already doing business aka selling used products and who are also interested in new business, we want to work with both parties. We plan to get into the franchise model in the future where we help these franchise retailers source products. We will source products, supply the products, we will also give them a PoS solution to run their business, they will only sell. They will be able to sell offline through their retail shops, they will also be able to sell through the SWAP marketplace. We will allow customers to purchase in a hyperlocal model. We will give our vendors supplies and everything, they can sell to their customers or our customers. We are at this moment working to build the ecosystem.
Ruhul: I'm trying to understand the industry. This is a complex industry. One aspect is education where people are willing to sell their old phones instead of dumping them. The same applies to customers who are willing to purchase used phones and devices. That they are comfortable buying used phones and they have options where they can buy fairly good quality phones. The second aspect is your partnership with brands such as Oppo and Suzuki, etc where they are doing exchange campaigns for you. Then there are the collection and distribution channels. How does your relationship with customers, brands, and sellers work? How do all these different aspects function? How do different parts of the industry work and interact with each other?
Parvez: I will start with the exchange partners. We have excellent relationships with all our exchange partners. We regularly run exchange programs with different partners. It is beneficial for them for various reasons. I think every company should be environmentally responsible. To that end, brands can encourage their customers to sell their old products. Second, this can work as a very good customer retention tool for them. You bought a product from us, you sell it to us, and you can use the cash to buy a new one. This helps in customer retention and customers also get an affordable solution. Everyone likes this.
We have partnerships with all the brands that run exchange programs. We have an excellent B2B team that runs this program and the entire thing.
Some people sell their old products and take the cash. Some people go for exchange where they sell a used product and exchange it with a new product.
There are different perspectives. The ones who sell probably need money or want to bring some product from outside, so they sell and take the cash. We are currently focusing more on doing the exchange through us where you sell an old product and buy one from us at the same time. Customers can exchange an old phone and get a new one or even exchange an old phone for an old phone. When customers exchange a product from us and get a good service and quality product, there is a chance that they will return to us and tell about our service to others.
To retain customers, we work hard to give customers better services. We have launched several services for that. For instance, we now offer one year warranty on used phones just like new phones. We provide insurance on old phones for just 4% of the cost of the product. When you take the insurance, you can get services if the phone gives troubles, breaks, etc. These are the value-added services that we have introduced in the last three months. We believe these services will help us gain the trust of a greater number of customers which does not usually happen in a C2C marketplace.
We are also trying to build awareness and educate the market. Education is hugely critical here in both encouraging customers to sell their old phones and also in buying used products. People who don't sell think that selling old phones is a hassle and they would not get a good price, etc. We need to make them understand that it is easy to sell and that they can earn money and also help people who can't afford expensive phones to buy affordable phones and they are doing a good thing for the environment. The ones who are buying used phones are getting good quality products for an affordable price, they can exchange it again with us — we give buyback offers, he is saving money and we ensure excellent customer service. Since we are trying to build an ecosystem, we are working across the spectrum including consumer, retail, supplier, etc.
Ruhul: When you run exchange campaigns with your B2B partners, how does that work? What is your relationship with them? Do they take the old phones or do they just work as a phone acquisition channel for you?
Parvez: When we get into an exchange campaign with our partners, we make sure that it is a win-win collaboration for both parties. Brands don't pay us anything and we don't pay them anything in monetary value. What we do is that we pay brands to buy the old phones on our behalf. We pay them for the old phones, they buy them from customers and sell the customers a new phone. In the process, we facilitate their sales and they buy old phones for us. We leverage each other's advantage to keep the momentum going for our sales.
Ruhul: What do you do with the old phones that you purchase? I'm assuming the phones don't go on sale right away?
Parvez: We do two things after buying phones. We buy phones and sell through our platform or we can sell to other used product vendors. By vendors, I mean the people who deal with used products in the market. There are vendors who buy and sell used products in the market and we work with them. They buy the products from us and sell directly to customers. We don't want consumers to buy directly from consumers because there are a lot of hassles and risks of quality there. All the products that come to us through different channels, we check them, we sell them to our vendors and vendors then sell to their customers. We also sell on our platforms.
Ruhul: Do you clean the phones for quality before reselling them?
Parvez: Not all phones come in the same quality. Some phones come with problems that we check and solve. Some phones come in pretty good quality as it is and we simply clean them and resell them. Some phones come in high quality and we sell those as it is.
Ruhul: What are the fundamental challenges of this market?
Parvez: The first fundamental challenge I would say is understanding the product. If you don't understand your product, then you would not be able to do much. It is not like doing e-commerce. You have to deeply understand the market and product dynamics. You have to understand quality, pricing, product components, potential problems in different products, what to check before buying a product, how the pricing of the product changes, the resale value of the product, how the resale value works, etc there are a lot of things to understand.
The advantage we have is that I have been doing this for the last 14 years which made the entire thing easier for us.
While we have been working with phones for a long time, we have moved slowly when it comes to category expansion. We never expanded into a new category without building an excellent team who understand the product and without proper domain knowledge in that category as an organization. We have in each team who understand their category. In laptops, we have people who understand laptops. In cars, we have people who understand cars. The same is true for all the categories we operate in now.
So we have experts who understand the industry. You need expert people who understand the product, category, and then basically scale it up.
Ruhul: You rightly pointed out that this is not like any e-commerce. You have to understand categories and products very well. You have to understand the quality of a phone, its health, its resell value, and so on. Do you have a framework for doing it?
Parvez: Yes. We have an algorithm that helps us with the pricing. This is research intense work. We regularly run market research to understand the price movements and understand customer sentiment towards the products we sell. We have an AI-powered price engine that can generate price suggestions if we input the relevant information and product details. So we don't have to assume and operate based on a hunch.
We know the price of a product and the customers get what they see if they provide the right information. Now if you say that everything in your phone works perfectly but when we check, wifi does not work, so obviously the price will decrease and our system would tell you how much as well. So the technology helps us to assess the product. We are building a product diagnostic app that will help us to detect the internal issues of products, which we hope will help us to scale our product.
How much we should sell a product after buying, we figure that out through regular research. We try to understand the market, pricing, and customer sentiment and do the pricing accordingly.
So the experience, our technology, and market research — these three things combined, we try to give customers a seamless experience.
Ruhul: Now there are two parts in many products that you deal with. Software and hardware. Certain things are not working and hence the price for a phone goes down. Your technology and price algorithm help you assess the price based on the condition of a product. But still, you have to check the health of the product physically and fix it if necessary. How do you do this?
Parvez: We have trained more than 3000 people all over Bangladesh who help us in doing this. We have our people. Our partner shops have people who can check these things. We have trained people from Samsung, Oppo, Vivo as well so that they know what to check. We have trained people to check the parameters that they need to check.
Ruhul: How does your relationship with vendors work? As you mentioned, you want to bring them under some sort of system as you plan to expand your retail operation. Is it just a buy-and-sell relationship or how does it work?
Parvez: We have two types of vendors: with one group the relationship is more like buy and sell. We earn a margin. With another group, we have a commission-sharing model. With the latter group, we give them leads, send our sellers to them and they share a certain commission with us. These commissions for smartphones range 5-10%, and for vehicles around 2-3%.
We don't keep huge margins. We make sure that our retail partners have enough incentive to work with us. At the same time, customers should also get it at a healthy price. From customers aka sellers to retail to customers, the total price change does not exceed 20% including all our margins. Customers pay about 5-10% more for a product from us compared to buying from an individual. But in exchange they get quality and service guarantee, we give doorstep service, and so on.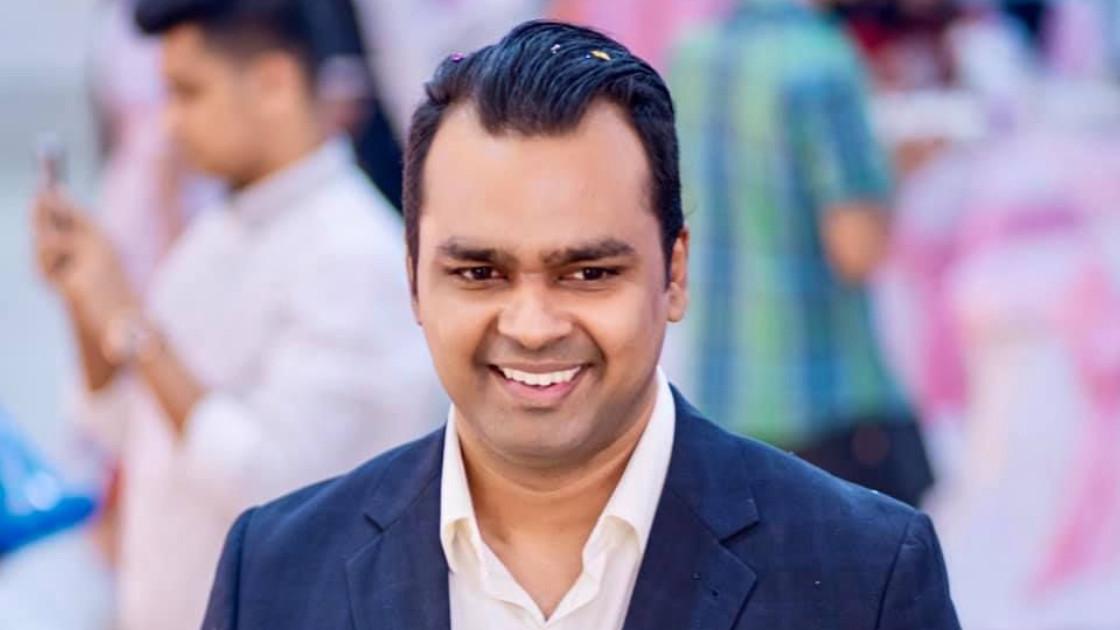 Ruhul: When customers buy products from your vendors, do they get the services that you mentioned such as warranties, etc?
Parvez: If some vendors want to give our services to customers, they can. But we have not introduced these value-added services for our vendors. For now, we are giving these value-added services through the SWAP platform only. Going forward, by the second quarter of this year, we plan to roll out these services for all our retailer partners.
Ruhul: If I understood SWAP's business, you have two sets of customers. One where you buy the phones from sellers, check and take care of them and sell in the secondary market for used phones which is the retailers. The second market is kind of a B2C marketplace where you buy phones from customers/sellers and sell them to customers through your online marketplace.
Parvez: Yes. We buy from customers which you can call C2B and then sell to customers which is B2C and then we do B2B. For us, selling directly to customers is more profitable where we can keep the margin for ourselves.
When we do B2B, we sometimes take commission which varies, and sometimes we sell on a margin. We take a commission when a customer directly sells to one of my designated vendors. In that case, we don't collect the products, customers directly sell to the vendors. We basically connect both the vendors and customers. This applies to all the products.
Ruhul: That's interesting. It means you have three different revenue models under one model. How many B2B customers do you have where you connect vendors and customers and who gives you a commission?
Parvez: We don't have many of these vendors because the model comes with certain challenges. There are integrity issues where vendors essentially want to disconnect us from the transaction. Since we don't have a process to manage it and there is no incentive for customers to essentially go through us once they are connected with a vendor, it gets difficult to ensure accountability in the entire process. But we are working smoothly with partners in terms of cars and bikes. But in terms of phones, we mostly buy ourselves and then sell to vendors and customers. We have established a process where we buy small items and work with partners when it comes to large items.
However, we are building a PoS system that we are giving to our vendors which will allow us to bring everything under one system. It will make it easier to track, which will help us to work with vendors more effectively. It will allow us to focus more on the marketplace model.
Ruhul: That will also give you access to a lot of data which will allow you to explore other opportunities such as financing, etc.
Parvez: Yes.
Ruhul: When we spoke with you last year, SWAP was a team of 46 people and you said thousands of people were buying phones from you and you were doing $1 million in monthly GMV. Could you please give us an overview of the company today, in terms of products and services? You have expanded categories. You were probably doing only phones at that time but you have expanded into new categories such as laptops, vehicles, furniture, etc. How different SWAP is today from say a year ago?
Parvez: As you mentioned, we have expanded into new categories. With the category expansion, our GMV has grown. In January our GMV was $2.75 million. Our team is now 100 plus and growing. Our number of processed orders has also grown significantly. Last month we processed some 6000 orders. This is where we stand. Within a year, our GMV has grown from $1 million to $2.75 million.
Our team has grown. Since our operation has grown and we have expanded into new verticals, it has created a demand for new people. We have invested in those areas.
We have invested in technology. Since we aim to build an ecosystem we are having to build things from the scratch.
Ruhul: You have briefly touched upon your expansion strategy. Then and again, could you please talk about how did you make your category expansion decisions? For instance, we wanted to expand into bikes or furniture, what kind of strategic thinking went into making that decision? And once you have made the decision, how did you execute it?
Parvez: Since we have had extensive experience in phones, we have taken lessons from that experience and tried to execute those lessons when we launched new categories.
Obviously, not all industries are the same. There are some similarities. But differences are more. To tackle each industry properly, we needed people who understand that industry well. When we decide to expand into a new category, we make the necessary preparations, build the team, design the strategy, and go to work. Most importantly, we try to understand the category and products, customer pain points, category dynamics well. Once we get a good grasp of a category, we go for expansion.
We have worked in three new categories in the last quarter. Before that, we were only on mobile phones. We used to deal with bikes, cars, furniture if anything organic came along. Apart from that, we did not work much to expand those categories.
We have, however, started to go deeper into these categories from last quarter and it has changed the outlook of our business. For instance, we were dealing with hardly one car before, now we deal with 12-13 cars monthly. In bikes, we used to deal with less than 20 bikes, but last month the number went up to 77 bikes.
We are seeing excellent traction in both these categories. We have sorted out how to do it, we have built a team, which is an ongoing thing, and based on that we have started to spend some money in marketing to let people know about our work.
Ruhul: Since you are into multiple categories, what are the most popular categories?
Parvez: Still I would say smartphones. Although it has come down to below 80% which was about 95% before. But this is the most popular. The product dynamic is also responsible for this. The smartphone is comparatively a fast-moving product compared to cars or bikes or furniture. But then and again, since we did not work on other categories before, those did not see much growth. But as we are working now, these categories are growing now. We are growing with the help of all the categories combined.
Ruhul: Growth-wise, do you see any particular category or product outperforming others?
Parvez: The growth of the new three categories: cars, bikes, and laptops are high because the initial numbers were very low. As a result, the percentage looks very exciting. For instance, in cars, we have seen 17 times growth quarter by quarter. In bikes, it is almost 6 times.
Compared to that, smartphones have come to a mature stage. Although we are working further on the category and the model where we are encouraging people to exchange more from us instead of just selling, the category has come closer to product-market fit. But the changes we are making in the category will help solve even bigger problems.
Ruhul: What changes are you making in the smartphone category?
Parvez: We are making several changes. Before we used to pay customers in cash but we are now encouraging customers to receive the payment through MFS, banks, and other formal channels. That's one change. Second, we are encouraging people to buy something from us with the money. You will be buying something with the money, so we are encouraging people to buy from us. You don't need to sell to me and go to some other place to buy, rather you can do it in one place. So it is more convenient for customers. We are focusing more on selling used products with a warranty so that customers sell their old products to us and buy again from us. We are gradually focusing on this area.
Ruhul: I have seen some initiatives to that end in your platform where you are partnering with companies where customers can sell products to you and buy something else from your partner companies using that cash. Do you plan to do that with other products such as grocery probably, etc?
Parvez: We have thought about it but this is too early for us to try such expansion. Many people sell things for small value such as BDT 1000 for a chair and so on. You can't buy many things with that amount of money. We can introduce coupons for that. People can get coupons for low-value products. We can give them an online grocery coupon or a food delivery platform coupon, etc and that can work. We have thought about collaborations like this but we have not started working on them yet. We hope to start working on some of these initiatives this year.
Ruhul: Coming back to our discussion about popular and high growth categories.
Parvez: Yes. The new categories are growing faster and numbers are high because these categories are in their early days and actual numbers are relatively small. We have also organized teams and other logistics for these categories recently. As a result, we are being able to push the growth properly which was not the case before.
We are also expanding to different regions outside Dhaka. We are now in Chittagong, Khulna, Mymensing, Rajshahi, Sylhet, and in a lot of different locations. We have built exchange partnerships. We are hopeful that we will be equally successful in all the new categories.
Ruhul: Can you please talk about how the business works from a P&L standpoint? If you just walk through the sort of right way for people out there to think about the P&L and the major cost centers and how you make money per order, potentially your unit economics, and just give us an overview of how that works.
Parvez: Some of the things are confidential which I can't share with you such as P&L and unit economics. But I can talk about major cost centers: human resource is one of the major expenses — we are a team of 100 plus people, so payroll is a major cost center. We spend on marketing and we provide offer and price benefits to consumers to entice them which reduces our margin.
In terms of unit economics, we have a high LTV to CAC ratio. But I would not be able to share the number here.
Ruhul: How do you operate as an organization? Part of it is about how the organization is structured, how different departments function, and who are some of the most powerful people in SWAP. The second aspect to this is culturally what kind of an organization you are, how people operate, interact with each other, and your values and principles?
Parvez: In terms of strategic decision, while I make the final call, we have a strong consultative process where we senior leadership team consult and come to a decision. In the senior leadership, we have my co-founder who works as a COO, we have our marketing head, head of business, category heads, and tech lead.
Whenever we do something we discuss it collectively and make the decision. We have a healthy culture where I take consultation from my teammates and get their feedback. We have an excellent culture where people are open to consultation and feedback. This is how we strategize and plan.
We have an open culture where people are encouraged to share their ideas and opinions freely. To give an example, we have a complaint and suggestion box where people can obviously submit their suggestions anonymously. As you can see (showing the letters), people share all kinds of ideas and suggestions from personal issues to work to their department and organization. We make it a point that people feel that their voice is heard so that they feel included.
More importantly, my people work more closely with our customers and partners than me. It means they know more about our customers than me, which makes it only sensible to listen to them. We empower our people. That's what I learned from my former organization BAT.
Ruhul: There are a couple of competitors in the vertical, and we can safely predict that competition will intensify in the coming years. How do you see the competition? How do you plan to fight for the market share once the competition heats up?
Parvez: One thing I have learned over the years is that I don't need the whole cake, it is enough for me to have a piece of it. If I go for the whole cake, everyone will become my competition. That's why we are working with all the OEMs in Bangladesh. The same goes for our commerce partners where we have been working with several e-commerce players. So that's how we want to position ourselves. The market is very big. A few more players can easily have a healthy business here. And at this stage in the market, more players mean market education will accelerate and grow.
I think there are pockets of the market in Bangladesh where you can build businesses easily without facing much competition. Take, for example, the tier two cities. All big companies are competing in tier-one cities, you can build an excellent business in a tier-two city.
For us, we want to give you convenience — sell your old products to us and buy a new one. We don't mind them selling to us and buying from other platforms. So it works for us. What we want is that we want to ally with everyone and help everyone and collaborate with as many startups as we can. For instance, we are launching a few products to help startups who are not in our industry with ammunition to start such as by giving companies certified pre-owned laptops so that they can reduce their CAPEX. We can give them in installments. If they need bikes, we can give them bikes.
We want to do our job best, which is dealing with the used products and building healthy relationships with everyone. We believe if we do our job well, everything else will fall in place. I think doing that will help us the best without being occupied with worrying about what other people are doing in the market and so on. We don't want to preoccupy ourselves with what other people are doing, we want to do our own thing well and focus on our work.
Ruhul: What are the plans for the next few years?
Parvez: The five categories we are working on now, we want to master these categories. We need to expedite and fine-tune the processes and focus on how we can scale the whole thing up in the next phase. We have identified some regional markets, if time permits and if we are ready with what we are doing and have a good understanding of our business, we might expand into new markets outside Bangladesh.
Ruhul: If you were to draw the growth equation for SWAP over the next five years, what do you think the major variables would be? Is it different geographies? Is it new customers just overall? Like what do you think are the A, B, and C in that equation for SWAP's growth for the next five years?
Parvez: We will have to be present in all the markets. We want to go to the tier two and three cities where we believe the main growth opportunities are. That's the goal. People in tier-three cities don't have opportunities to sell their products, we want to take it to them. For us to grow, we have to be able to serve all these people who have this need. We want to cater to people who need us. That's one thing.
Second, we need to educate the market and make people aware of this opportunity. There are people who don't see this idea as feasible, we need to make them understand and convert them. As I mentioned before, 40% of people never sell their products, we want to tap that market. If we can tap this market and convert them, they will stay with us for both selling and buying. If we can cater to that market, that's 40% of the market and if we can get 10% of the other 60% then the 50% is done.
Ruhul: That was the last question. Thank you for taking the time to speak with us.
Parvez:Thank you.