For our latest TOPHOTELDESIGN exclusive, JOI-Design founding partner Peter Joehnk talks about his love of working abroad, dreaming up new projects and fine dining.
Founded in Hamburg in 1984, JOI-Design has created one-of-a-kind interiors for countless hotels down the years, and continues to innovate and inspire under the leadership of Peter Joehnk, Corinna Kretschmar-Joehnk, Sabrina Voecks, Heinrich Böhm and Thomas Scholz to this day.
What does your role at the company involve?
Since I've been with the company for 38 years, I do feel a bit like its grandpa…and thanks to all this history, there are no limits for how I spend my time at JOI-Design. I am one of the five partners in our leadership team and am interested in new developments and projects, but not so much in contracts and fee proposals.
I like to oversee and brainstorm with our younger colleagues to create the right design concepts, hand-sketching ideas but not drawing them on the computer. Due to my experience, there's one thing I have to do in the company, although I don't like it, and that's most of the cost calculations for our projects.
Could you tell us about your career to date?
I only worked as an employee at two jobs before having the chance to start my own business and change my role from staff to freelance designer. At that time I worked on a major hotel project, Bühlerhöhe, that a wealthy man, Max Grundig, was launching with the aim of having the best hotel in Germany.
Having been somewhat successful, I suddenly found myself specialising in hotel design, and today I still do.
What key hotel projects have you worked on down the years?
Schloßhotel Bühlerhöhe, SI-Centrum Stuttgart, Golden Arch Hotels, Le Méridien Frankfurt…and many Le Méridien hotels afterwards with an inspirational client!
Then in the last few years, the development of new brand concepts has been exciting, such as the new design standards for Premier Inn; the new guestroom standards for Moxy hotels in Europe; the entirely new brands Arborea and Stay Kooook; and new guestroom concepts for Sheraton and Marriott – not as standards, but as cost-effective proposals for franchisees.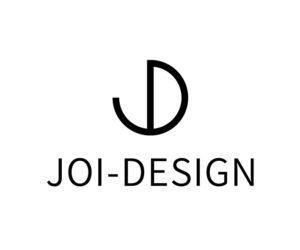 Plus, in India, we've created new interior design standards for the Indian brands Ginger and Vivanta, along with a brewery concept for Taj Hotels.
What achievement are you most proud of in your career?
I have always been open to cooperation and felt confident about working abroad, so in addition to my own practice, I've joined forces with German architects, a British designer, a Dutch designer and, nowadays, with a Swedish colleague.
I was possibly the first German interior designer to work in South America, Russia, Poland and many East European countries. I had an office in Poland and today we have an office in India, where we are quite active with our local partner.
What's been the biggest challenge in your career?
My biggest challenge was certainly declaring bankruptcy in 2003. This was the result of 9/11 in 2001 and the internet bubble, followed by a recession that especially affected the development of new hotels.
So…I had to start again, together with my wife Corinna. So far, it's all worked well.
How would you sum up your design philosophy?
At JOI-Design, we see ourselves as a marketing agency that can work with different products and find a new story for each one, every time.
Similarly, we determine a hotel brand's core and find stories we can tell through the design that fit with this identity, the location and the anticipated guest. But in all cases, we always follow the five values of our design philosophy: culture, innovation, memories, authenticity and sustainability.
What would your dream hotel look like?
I have a different dream every night.
One night I'll dream of a crazy Moxy and then the next of a calming view over Central Park in lively New York with the comfort of a Mandarin Oriental. I like an old-fashioned castle as much as a cutting-edge design hotel. I like basic, rural hospitality as much (but for different reasons) as the ultra-luxury of city hotels.
So I can't answer this question!
Who do you admire most in the industry?
In the end, the people!
The open-minded, international hospitality environment we all work in shapes the people who work in this industry.
What's your advice to up-and-coming talent looking to make a name for themselves?
It's probably best not to present your craziest design, because you always have to find a client who will pay for it.
But it helps when your design is unique and unexpected, yet still a perfect fit for the project. And it is always good to know people and have a network who can help you find the next job or promote yourself.
It is always hard work, but if your job is your mission, it won't feel hard.
What are your main hobbies outside work?
Cooking, and also eating in fine-dining restaurants.
For more info about the firm, and to view an extensive gallery of hi-res images, check out the JOI-Design page on the TOPHOTELDESIGN website.