HTC has made it their mission to get updates out to its devices as quickly as possible, with new builds slated for release 90-days after Google finalizes a build—this is dubbed HTC Advantage.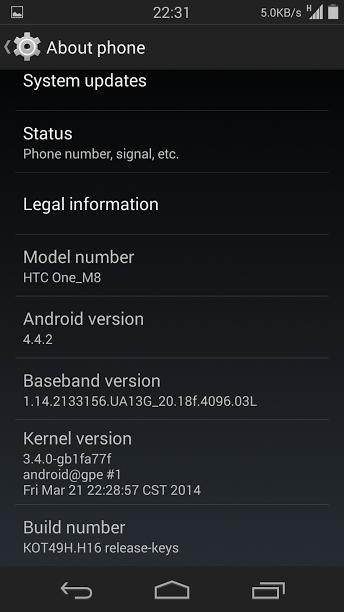 After Google I/O, the company announced they would have the Android L version of Sense ready to ship within three months of the official release, which is pretty much unheard of for skinned Android ROMs (we're looking at you, TouchWiz).
Keeping with that same time frame, HTC released the Android 4.4.3 version of their Sense 6 ROM, but if you do not have a Developer or Unlocked Edition of the M8, you are SOL, thanks mainly to carriers delaying release until they can inject their own crap into the software.
However, every M8 is pretty much the same. Yes, they have support for different cellular frequencies—depending on what carrier they are attached to—but other than that they are identical. Because of this, we can simply flash over all the system files of a Developer Edition model, and turn any GSM M8 into a Dev Edition.
Sprint, Verizon, and other CDMA-based customers will still need to wait on your carrier to issue a release, or for a developer to port over a ROM.