News oi-Abhinaya Prabhu
Now, you can run two social networking accounts on the same phone.
ByAbhinaya Prabhu|
It is common for many smartphone users to use two SIM cards on the same phone. However, there is always difficulty in using two different WhatsApp or any other social networking accounts on the same device via the app.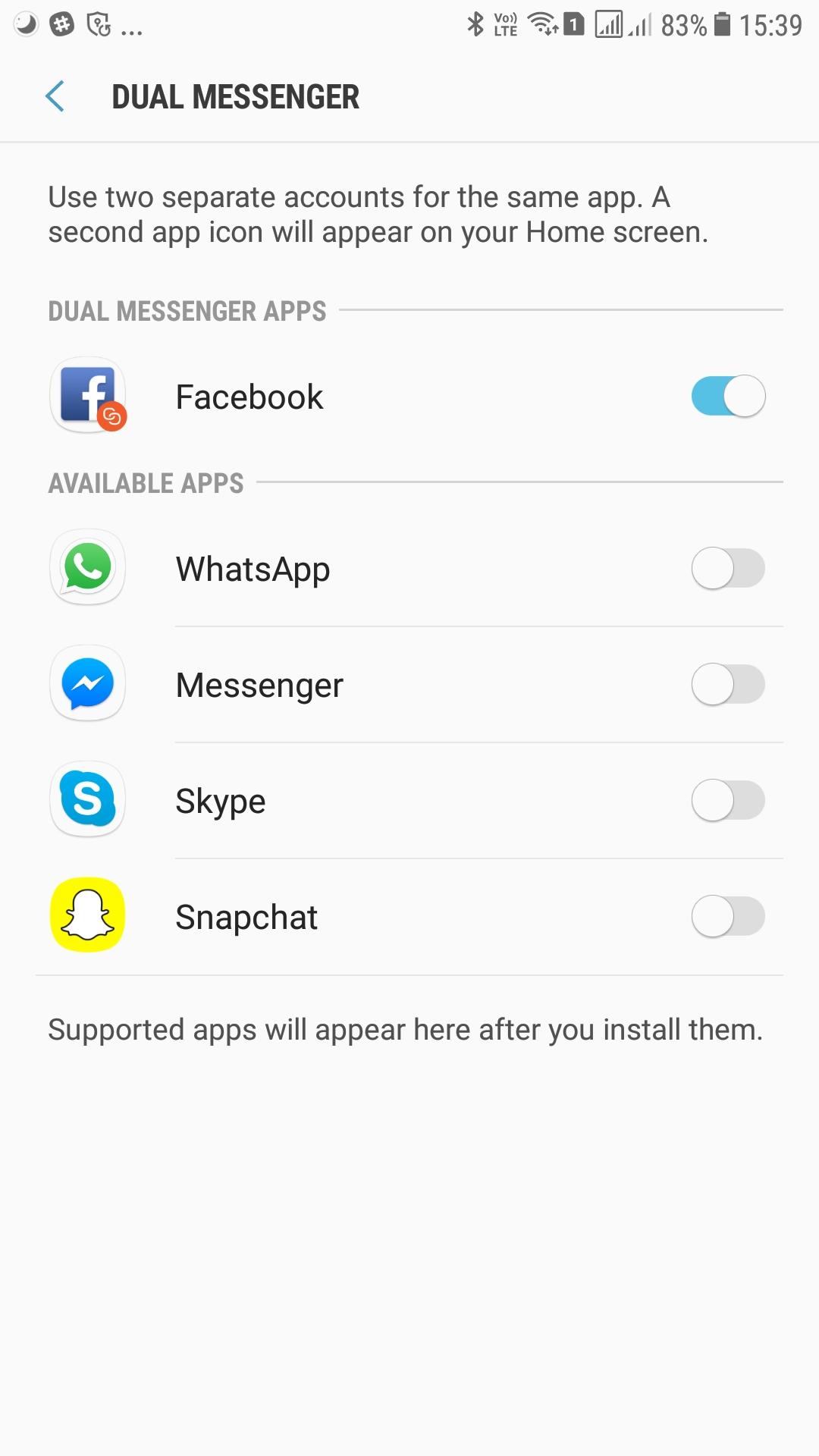 While there are a few smartphones that have been launched with the support for dual WhatsApp accounts, Samsung has been offering a way for users to do that through the Secure Folder. Notably, Secure Folder is a feature that is seen on the company's flagship smartphones. Nowadays, this feature is available on many Android 7.0 Nougat devices from Samsung.
Wondering how the Secure Folder manages to run two accounts in the social networking apps? Well, the Secure Folder creates an environment that is sandboxed from the normal data. So, you can install WhatsApp, Facebook and other social networking apps inside this feature and use them with a different account.
Now, Samsung is removing the Secure Folder and coming with a direct way to use two different accounts on the social networking apps. The Galaxy J7 (2017) lineup has the Dual Messenger feature. As its name indicates, the Dual Messenger installs a separate copy of the app on the handset and will list two shortcuts for the same app in the device's app drawer.
For now, Dual Messenger supports WhatsApp, Facebook, Skype, Snapchat, Facebook Messenger and more. Apps such as Instagram that supports more than one account by default will not show up in the Dual Messenger. You just need to launch the app from the feature and log into it as you usually do. This way, you are free to see two different accounts on the social networking apps.
You can find the Dual Messenger on Galaxy J7 (2017) devices including the newly launched Galaxy J7 Max by heading on to Settings → Advanced Features and enabling the feature for each app. Once you enable it, you will see two icons for the same app in the app drawer. One of the apps will have a linked chain on the icon showing that it is the second app. Interestingly, you can use both apps at the same time in the Multi Window mode.
Via: TechBulletin
CommentsMost Read Articles