Meizu's Flyme6 ROM is now available for the HTC One M8 smartphone (Single SIM models). The ROM is Meizu's take on Android 6.0, unlike other popular Chinese manufacturers Meizu lets other devices try out its interface. The Flyme6 ROM has a broad colour pallette and is based on CyanogenMod. One distinct feature on Flyme6 ROM is its new Intelligent Thinking Engine "One Mind" that reads user's habit and provides instant solutions.
Check these points before going ahead with the installation of Flyme6 on HTC One M8:
Download Flyme6 Android Marshmallow custom ROM for HTC One M8.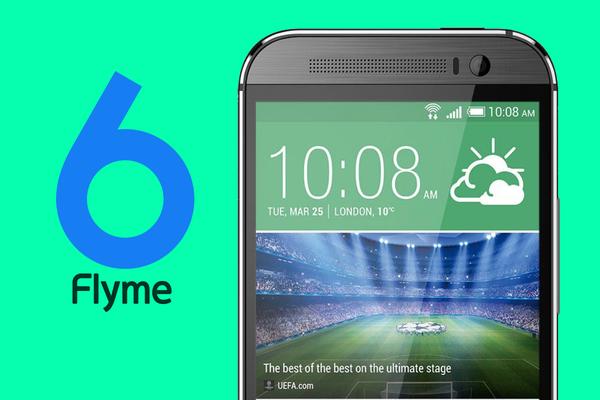 HTC Desire 21 Pro is HTC's Attempt at Returning From the Dead
Here are the steps to help you update HTC One M8 to Android 6.0 Marshmallow based Flyme6 custom ROM:
Your HTC One M8 is all set to enjoy the new features and interface of the Flyme6.
You can also try out these Android 6.0 based ROMs for the HTC One M8 smartphone:
ShareTweetSubmit
Stay in the loop
GET A DAILY DIGEST OF LATEST TECHNOLOGY NEWS
Straight to your inbox
Subscribe to our newsletter
Related
HTC Vive Expands Virtual Collaboration and Remote Working to Europe
Chris Wray•Oct 21, 2020
HTC Wildfire E Lite Brings HTC Back from the Dead But Will it Really Work?
Furqan Shahid•Sep 11, 2020
HTC Vive Cosmos Review – Shooting For the Stars
Chris Wray•Aug 15, 2020
Left 4 Dead 3 Development Denied by Valve After Seemingly Being Leaked by HTC Exec
Nathan Birch•Jan 17, 2020
VR Game The Walking Dead Saints & Sinners Gets Brand New Gameplay Trailer