Published: Wed 15 Sep 2021, 12:28 PM
Last updated: Wed 15 Sep 2021, 12:29 PM
The newly-launched OPPO Reno6 Series,OPPO Enco Air andEnco Buds wireless headphones are now available to purchase in the Middle East. The new series comes with three sleek 5G variations, theReno6 Pro 5G,Reno6 5G andReno6 Z 5G, each of which are capable of capturing every moment, memory, and emotion with equal ease and elan.
---
To celebrate the launch, the global technology brand, is offering customers a chance to win a brand new Reno6 Pro 5G through a fun filled Tik Tok filter and challenge. All they need to do is use the OPPO SuperVOOC filter and hashtag #OPPOSuperVOOC tagging @OPPOArabia showing how a mere five-minute flash charge could unlock a whole world of entertaining experiences ranging from listening to music, gaming, or watching videos through the various hand gesture prompts.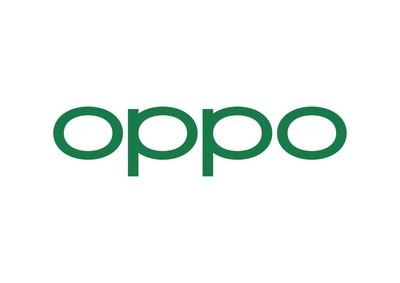 Kicking off on September 17th, 2021 until September 22nd, 2021 the challenge shows how OPPO's SuperVOOC Flash Charge capability is not only reliable and incredibly fast, but also brings long-lasting battery life, a must-have for people who want their smartphones to remain operational throughout the day.
Revealed in a comprehensive review with renowned tech influencer Omardizer, and OPPO MEA's Senior Product Manager, Tarek Zaki, the Reno6 Pro 5G stays loyal to its Reno Series predecessors remaining one of the slimmest and lightest smartphones in its class with the looks to boot!
As expected with the Reno6 Series, the Reno6 Pro 5G comes with industry-leading features such as the newly introduced Bokeh Flare Portrait Video, providing professional-quality cinematic portrait effect in real time, the upgraded Flash Snapshot which enables clear quick-capture photos, 65W SuperVOOC 2.0 Flash Charge and pro-gaming engines including the 12GB+256GB mega storage, X-axis linear motor, Ultra Large Vapor Chamber, and many more customized features.
Ethan Xue, President of OPPO Middle East and North Africa said, "We are thrilled with the initial response to the Reno6 Series in the GCC which has surpassed Reno5 pre-orders by an incredible 300% since it was first announced on September 7th. We look forward to reviewing the creative entries submitted for the TikTok challenge and as a global technology leader, we will continue to enhance and develop the OPPO experience, ensuring that we offer every user the best in technology, design and features."
Alongside the smartphone launch, OPPO has also introduced two True Wireless Earphones,OPPO Enco Air andOPPO Enco Buds as well as a Portrait Lighting Protective Case forthe Reno6 5G, which provides intelligent selfie lighting without the need for additional power supply or charging.
Customers looking to exchange their current device for a smartphone in theOPPO Reno6 Series also stand to receive an additional AED 100 vouchers at Emax, Jumbo, SharafDG, E-City, Jackys and Axiom outlets, available until October 7th, 2021.
The Reno6 series is now available for purchase from September 15th, 2021 across OPPO's e-commerce regional websites and retail partner stores in the UAE and lower Gulf at a retail price of AED 2,999 for theReno6 Pro 5G, AED 2,199 forReno6 5G, and AED 1,499 forReno6 Z 5G. For more information, visitwww.oppo.com/ae.