| Updated onJan 08 2022, 11:19 PM ISTShare ViaShare Via
The number of crimes against women have increased and this has instilled a sense of fear among many. Despite the active police action and laws against criminals, there is no reverse in the crime cases, as is clear from the fact that 2021 has seen a 31 percent rise in the complaints registered in comparison to 2020, according to National Commission for Women (NCW) data. As a citizen, what we can do to be safe is take precautions for any emergency situation. For that, we have listed top 5 safety apps for women, which can raise an alarm and be dependable companions in a difficult situation for both an iPhone and Android smartphones.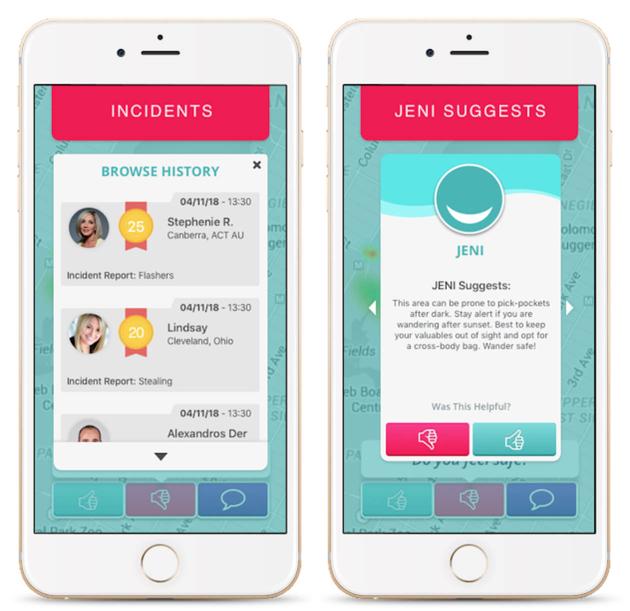 bSafe
bSafe is a comprehensive safety app for women that includes a wide range of features, from a bSafe alarm, which broadcasts the exact location as well as audio-video of the surrounding to a contact you've chosen earlier. Another one, the 'Follow me' feature allows you to virtually track the user using GPS until you arrive at the location. Not just this, but this app has a fake call feature too! Which can help you to escape an emergency situation while pretending that you are on a call with someone. And it does help! Besides these, the 'timer alarm' feature allows you to set an auto alarm to keep your guardian updated on your whereabouts.
My SafetyPin
If you find yourself at a cross roads, the My SafetyPin app will lead you to the best and safest way. This software sends out notifications when you enter a risky area, and you may ask relatives or friends to track you. Various characteristics such as public transportation, visibility, and security are used to assess an area's safety.
Chilla
There are chances that you may be unable to press the emergency button on your phone during an attack. For that, Chilla app has the solution for you. You will just need to shout loudly which will activate the app and it will send an alert message to the user's guardians. Though, this app works as any other safety app too which sends about your whereabouts by pressing the power button five times.
Sekura
Sekura comes with four feature buttons to deal with, especially against street harassment and unsafe emergency situations. It allows you to fake an incoming call, ring a siren, call on an emergency number and send a location message to the pre-selected emergency contacts.
Smart 24×7
Smart 24X7 is an app that allows you to call 911 by hitting the panic button as well as calling the pre-designated contact. Also, in case your GPRS doesn't work, the app will automatically send the location via SMS to your guardians. What makes this app different from others is that it also takes images and records audio-video of the situation. To download the app, search Smart 24×7 on Google Play and iTunes.
Follow HT Tech for the latesttech newsand reviews , also keep up with uson Twitter, Facebook, and Instagram. For our latest videos,subscribe to our YouTube channel.
First Published Date:08 Jan, 01:07 PM IST Tags:Appsiphoneandroid
71641625865495