Hello Kitty - Japan's most famous feline - is rediscovering its cultural roots.
Hello Kitty DVD players on display in Tokyo June 18, 2008. Its maker Sanrio Co. is introducing new products to emphasize "Japanese-ness." [Agencies]
Upcoming products include digital cameras shaped like a cat's head to stationery featuring the bubble-headed mascot in Kabuki outfits, all part of a bid to emphasize the mascot's "Japanese-ness", says Sanrio Co, which makes Hello Kitty products and licenses her image.
The mascot queen of cute, already proving popular with Americans, including Mariah Carey and Britney Spears, is now winning acclaim in relatively new markets like Russia, China and India, according to Sanrio., which recorded nearly 94 billion yen ($870 million) in annual sales.
Much of the growth is coming from abroad and tourist sales in Japan, the company said in showing its new products to media yesterday. Overseas sales now account for about a quarter of Sanrio's profits, up from 15 percent three years ago.
Hello Kitty, now 34 years old, has always catered to regional tastes - posing as the Statue of Liberty as a souvenir figure for New Yorkers and getting a tan for products in Hawaiian stores.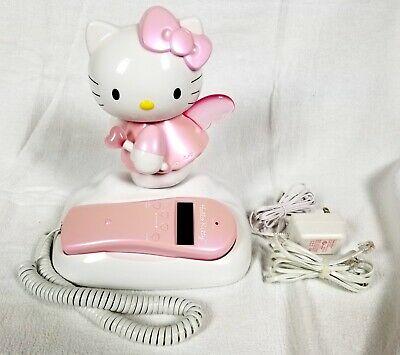 But these days, the cat's cultural roots are proving a draw among international audiences, especially tourists flocking to Japan who want Hello Kitty souvenirs that aren't available back home, Sanrio said.
Gadgets are a trademark for Japan, home for top brands like Sony Corp. and Panasonic. And Hello Kitty is cashing in on that trend.
Among the high-tech products planned for sale here in the months ahead are a $240 5 megapixel digital camera shaped like Hello Kitty's face, a $46 512 megabyte USB memory covered with sparkling rhinestones.
On the more traditional front are wallets of deer hide and chinaware mugs made by craftsmen - all with Hello Kitty motifs.
For official postage stamps going on sale next month, Hello Kitty and her boyfriend Daniel are wearing flowing The Tale of Genji samurai and princess robes.
Even for Japanese fans, Hello Kitty, associated initially with elementary school-age girls, is wooing newcomers, with boxer shorts with glittery cat designs targeting young men and lingerie with cat-inspired lacing for adult women.
"We have to keep changing so people won't get bored," Sanrio manager Kazuo Tohmatsu said. "Ideas we would have thought out of the question 20 years ago are perfectly fine today."
Sanrio officials acknowledge they don't know for sure why Hello Kitty has proved so popular. But the absence of the mouth, a key feature for reading emotions, is believed to be one reason, allowing onlookers to add their own interpretations to the character.
In the growing global push, Hello Kitty is also expanding collaborations with foreign companies.