Late last month, Oppo held its Flash Charge Open Day 2021 event in China to talk about what's next for its Flash Charge technology. Following the event, we got a chance to speak with Mr. Jeff Chang - Chief Charging Technology Scientist and Senior Director of Hardware Engineering at Oppo - to learn more about the company's stand on magnetic wireless charging, the awareness of fast charging standards amongst the users, and the future of smartphone charging.
Mr. Zhang, who's also known as the "father of flash charge," joined Oppo in 2004 and led the development of SuperVOOC and AirVOOC charging technologies. You can read the interview below for all the details.
Recently, you announced a bunch of new developments to the VOOC charging, improving safety and speed in certain conditions. When can we expect to see the first phones and chargers to benefit from the improvements?
Efficiency and safety are the two most important considerations for OPPO when developing its Flash Charge technology. Efficiency is the end goal built, but one that is built on the premise of safety first. Safety is embedded in OPPO's Flash Charge Technology, and if it comes to a choice between efficiency or safety, safety would always come out on top.
OPPO always strives to deliver newly upgraded technologies and products to its customers as soon as possible. However, we have the highest standards for all our products and will only launch them when they are completely ready. We will share updates when we have a timeline for commercial use.
Do you think there's a sweet spot with charging speeds? Clearly progressing above the certain thresholds is rather hard and it involves very complex circuitry, which results in lower capacity battery and higher price to ensure battery longevity doesn't suffer. On the other hand, everybody loves faster charging. So do you reckon we'll go above 100W in mass-market devices soon, or do we need another major technological advance before we get there?
OPPO has been putting our efforts on working silently, trying to achieve the value and performance of high-power, and will not press the limit of conditions harshly for only getting a high-power title.OPPO never stops working hard and achieved technological breakthroughs.
In the dozens of reviews we've done, VOOC has proven to be faster and better at heat management than the more universal Power Delivery, but obviously at the expense of compatibility. Do you think PD can be improved to match the performance of VOOC, or are there inherent disadvantages to the standard?
In the new version of USB PD, the support for the PPS protocol has been expanded. This is a major improvement, allowing the PD to be compatible with most fast charging and to achieve improved charging performance. Compatibility is determined by the number of product support and user support. As the number of supported products increases, compatibility will not be a problem; currently PD has matched VOOC, because PPS is already the management of the full voltage, electric current and output power of the adapter, it is the architecture of VOOC direct charging, but the power level agreed in the specification is slightly lower, not as big as VOOC and SuperVOOC.
At the start of the year, you launched the Flash Initiative for licensing VOOC to third parties. Have you had any talks with competing smartphone makers for that, or is it going to remain exclusive to accessory makers and car manufacturers?
Based around OPPO's pioneering VOOC flash charging, the Flash Initiative sees visionary organizations license the OPPO technology to help bring faster charging to every area of consumers' lives. It was born from OPPO's commitment to making consumers' lives as easy as possible, as it takes its groundbreaking IP beyond consumer's phone chargers at home, expanding to cars, public spaces, and chips inside a wide variety of technologies.
As of today, we have licensed the VOOC Flash Charge technology to more than 40 companies, including manufacturers of chips and charging adapters, conventional appliances and cars, public facility providers, as well as shared power bank services. By licensing our VOOC Flash Charge patents to others,our aim is to improve the user experience by increasing the number and variety of products in our VOOC Flash Charge ecosystem while boosting the development of the entire fast charging market. Focusing on user experience and needs, and guided by the sustainable and healthy development of the market and industrial chain, the launch of ecological authorization is just the beginning.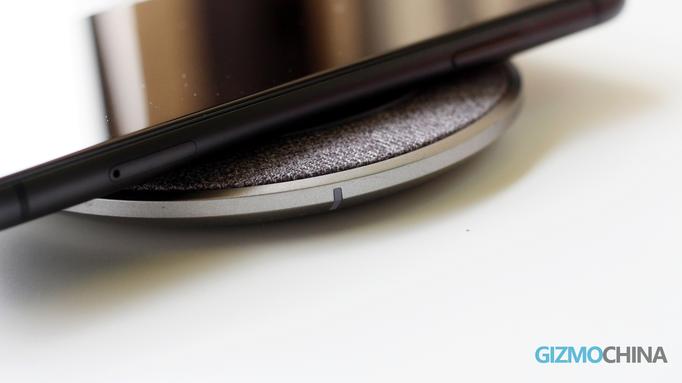 Apple started something of a new trend with its MagSafe magnetic wireless charger, and your sister company Realme is about to offer its own version. Can we expect to see an Oppo version of MagDart in the near future?
Wireless charging is definitely the future of charging and we have been working on this technology. It is the final piece in creating the perfect charging user experience for all scenarios. In 2012, OPPO introduced its wireless charging technology suit on the OPPO Finder. Comprising a charging pad and protecting case, the suit also incorporated a TI wireless charging chip, in compliance with WPC wireless charging standards. In 2019, OPPO took the lead in rolling out 30W wireless flash charge technology. It is compatible with the QI wireless charging standard.
Following this, the 40W AirVOOC entered mass production with the OPPO Ace2 in July 2020. 40W AirVOOC solved many of the inefficiency problems with wireless charging, allowing up to an hour of gameplay with just 5 minutes charge. Additionally, in July 2020, the arrival of 65W AirVOOC further improved wireless Flash Charge technology, enabling a 4000mAh battery to be charged to 25% in 5 minutes, with a full charge in just 30 minutes.
Additionally, the small size and form factor of smartphones place a limitation on the size and thickness of the coil used to receive energy during wireless charging. With small, tight charging coils, any increase in charging current will lead to large changes in temperature; as a result, high voltage, low current charging is the best option for wireless charging.
The isolated charge pump also includes what's known as a resonance soft switch. Compared with traditional "hard" switches, the soft switch can reduce the amount of energy consumed by the isolated charge pump, improving the wireless charging transfer efficiency, and reducing heat generation.
Generally, how important do you reckon charging speed is for the average consumer? With the world's two largest manufacturers clearly lagging behind in the charging speed race, it appears that a large number of people are either unaware of the existence of faster standards or not particularly interested in them. Do you plan on focusing more of your marketing efforts on VOOC going forward?
Improved smartphone performance, larger screens, more processing power, and the rise in popularity of mobile gaming and other power-intensive mobile applications have placed increasingly higher requirements on the battery life and charging performance of smartphones. With the introduction and continuous update of its VOOC Flash Charge technology, OPPO is catering to this need for charging technology that is able to sufficiently charge smartphones in short or fragmented time periods.
Smartphones are handheld devices designed to be mobile. OPPO's approach to its Flash Charge technology has always been to create "the best all-round charging experience for any situation" for its users. To create this best all-around experience, factors such as efficiency, overheating, comfort, safety, portability, and compatibility all need to be taken into account, from which, physical aspects such as the charging technology, design, and form are assessed in depth.
OPPO will continue to invest our marketing efforts towards VOOC amongst other key focus areas such as 5G and IoT.
There's also the matter of those that know of speedier chargers but are worried they might degrade their battery capacity too quickly. Can you provide a comparison of battery degradation of, say, Super VOOC, Power Delivery, and plain old slow charging?
Anyone who has used an electronic device before will know that the battery capacity of rechargeable batteries deteriorates over time and the charging speed may also gradually get slower. Through our research and analysis, we have found that there are many reasons for this phenomenon, such as the aging and weakening of the battery. In fact, after a long period of use, the battery itself may experience damage to the material structure, electrolyte depletion, lithium plating degradation, and other side effects, which cause further battery capacity loss.
In general, battery health will deteriorate with increased charging cycles. OPPO's VOOC flash charge technology can maintain longer battery life. For example, with the speed of 65W SuperVOOC and full charge/discharge of the battery, the technology can maintain 80% of its original battery capacity after 1,500 charge cycles. The safety technologies OPPO adopts today are enough to ensure safe charging for our consumers. OPPO will keep innovating in safety technologies.
Before we part ways, is there anything you want to share with our readers - perhaps share a timeframe for the next major announcement in the charging and battery space?
To date, OPPO has already released Flash Charge related devices such as portable chargers, in-car chargers, portable power banks, and adapters compatible with different standards. As of June 30, 2021, OPPO VOOC Flash Charge is supported by more than 30 OPPO handsets and is used by 195 million users in more than 50 different countries.
Efficiency and safety are at the forefront of OPPO's VOOC Flash Charge technology's development. The safety technologies OPPO adopts today are enough to ensure safe charging for our consumers. With a goal to create a world where Flash Charge is available anytime, anywhere, for any device, OPPO will keep innovating in safety technologies.