Should I be embarrassed that I, a 30-something mother of four, saw this Fujifilm Instax Mini Hello Kitty camera and let out a tween-level squeal? Possibly. But heck, who cares? This is freaking awesome.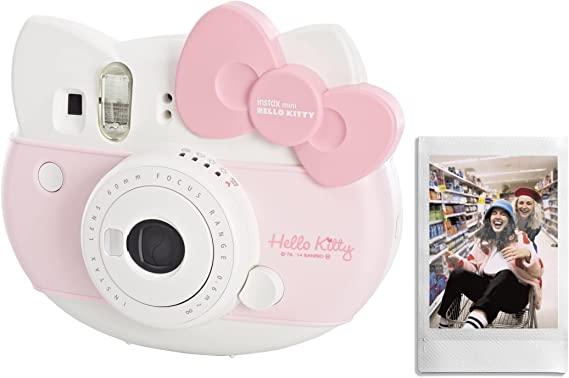 I've had a long standing luv-affair (yes, luv) with Hello Kitty, but this camera also appeals to my not-so-inner geek. The camera kit comes complete with a Hello Kitty shaped Instax Mini which takes instant photos, a funky strap, special Hello Kitty-themed film, and photo decals, and it's calling my youth right back to me. Maybe it could bring back my tiny pre-teen waistline too? I wish.
Just so you know, regular Instax Mini film works with this camera too, in case you've already got one of those lying around; my oldest took hers to camp and is completely obsessed with it. But this, well, you will win parent/aunt/uncle/grandparent of the year if you gift this to the favorite tween or teen in your life. Or um, almost-40 mom.
You can purchase the Fujifilm Instax Mini Hello Kitty camera at Urban Outfitters. Cool Mom Picks is a reward style affiliate.
Related: