There are strong indications of an iPhone 14 launch in 2022, so we brought together everything we already know about Apple's new flagship.
Unless they choose to break trends and defy a serious amount of reporting, Apple will be releasing the iPhone 14 in 2022. A company as large and scrutinised as Apple could never hope to keep everything under wraps, so we already have a good amount of reported information and inferences to go off.
Here's what we know so far.
iPhone 14 release date
There's no official word to go off yet, but based on history,September 2022 is the month to circle for a new iPhone announcement and release.
iPhone 14 Australian pricing
There are a number of different schools of thought around the question of price for the iPhone 14. The last 2 iPhones have carried the same launch price of$1,349, so it might be safe to hope the same will be true for the 14 base version. The iPhone 13 Pro carries an RRP of $1,699 while the iPhone 13 Pro Max has an RRP of$1,869(128GB versions).
However, leaks have indicated that while the iPhone 14 could carry the same price tag as its predecessors, Apple is "considering" price hikes for the Pro and Max editions of US$100. That's just under AUD$140, but given Australia's notorious "Apple tax", the increase could be even more painful Down Under.
Goodbye iPhone mini?
The iPhone 12 mini is believed to have been a poor seller. While Apple doesn't publicly release sales figures, numerous analysts point to a deliberate winding down in production. That didn't stop Apple from happily rolling out the iPhone 13 mini, but there are now strong rumblings that it might be the last we see of the bite-sized model.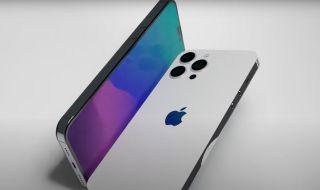 Reports say that in the mini's place will be the new, 6.7-inch iPhone Max. Not to be confused with the iPhone Pro Max, the iPhone Max will be a larger edition of the iPhone 14, without the premium features of the iPhone Pro. It's a logical idea – some people may want a larger screen, but don't want to shell out for the extra functionality of the Pro.
So, if you loved the sleek convenience of the iPhone mini, you'll either have to get used to the increasingly bulky direction Apple is trending in or look elsewhere.
iPhone 14 features
That's enough doom and gloom. What are the new and exciting features to look forward to in this upcoming phone line?
The iPhone 14 is reported to look like an iPhone 12, with certain design choices throwing it all the way back to the iPhone 4. It's believed the 14 will stick with flat edges, but will transition to rounded volume buttons that are not seen on an iPhone in a long time. It's believed the sides may be made out of titanium this time around, providing greater resilience.
Cameras that don't protrude but instead lie completely inside the phone's rear have been rumoured, as has the idea that the iPhone's "notch" – the black area at the top of the screen housing the selfie camera and top camera – could be reduced to the size of a hole punch.
Reports have also been released suggesting a 48MP camera, which would be a serious upgrade over the 12MP camera found in the 13. The exciting ability to record in 8K will reportedly be found in 14 too.
It's likely that the iPhone 14 will feature a new chipset from Apple, the A16, which will hopefully see improved performance in processing and graphics from the A15 found in the iPhone 13.
Finally, the most recent rumour to throw the tech world into a frenzy is that the 14 will feature a whopping 8GB RAM. This is significant as this size of RAM has been a major selling point of the Samsung Galaxy S22 and many other Android phones. An 8GB RAM iPhone would certainly put the smartphone world on notice.
Best deals on iPhones
There's still a long wait in store for the iPhone 14, so if you have to get your hands on an iPhone right this second, here are some great deals to take advantage of. For more information on these models, see Finder's reviews of the iPhone 13 and iPhone 12.
---
$102 off iPhone 13 on Amazon
The iPhone 13 boasts an intricate 12MP camera system, Ceramic Shield design, 5G capability and almost unparalleled performance. Don't let all the rumours distract you from one of the best smartphones ever made.
Buy now for $1,247 (was $1,349)
---
$102 off iPhone 13 mini on Amazon
All too soon, the iPhone mini may become a relic of an ancient time. Amazon is offering big savings on this comfortable and convenient model with all the power of an iPhone.
Buy now for $1,097 (was $1,199)
---
$201 off iPhone 12 on Amazon
If you want to save a little more money, the iPhone 12 is still an excellent option. Sharing many features with the 13, this is a classic phone that won't have you feeling left behind.
Buy now for $1,078 (was $1,279)
---
$140 off iPhone XR
This phone was a great deal when it was released, and it's an even better one now. As exciting as the Apple release cycle is, you can get a shocking amount of functionality on older, more affordable models like the XR. Face ID, Qi wireless charging and more are available for this great deal.
Buy now for $679 (was $819)
Want to be as informed as possible before you buy your next phone? Head over to Mobile Phone Finder.