Prior to his address on Friday, US President Joe Biden spent 49 minutes on the phone with Ukrainian President Volodymyr Zelensky, detailing the new measures he was going to announce regarding US trade with Russia, two officials familiar with the call tell CNN.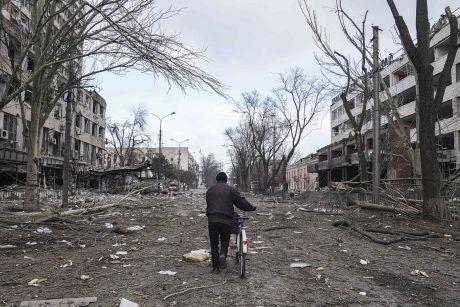 While most of Biden and Zelensky's calls since the invasion have hovered in the 30- to 40-minute range, this was one was a bit longer as Biden highlighted how the US was moving to suspend normal trade relations with Russia in another effort to punish the Kremlin.
Zelensky tweeted that he gave Biden an "assessment of the situation on the battlefield, informed about the crimes of Russia against the civilian population" and they agreed on "further steps to support the defense of Ukraine and increase sanctions against Russia."