| Updated onFeb 12 2022, 07:44 PM ISTShare ViaShare Via
Redmi vs Micromax? We assumed this comparison would never come up. Micromax came in 2022 to take on the Redmi Note 11 with its IN Note 2, with both of them surprisingly costing the same and having a lot of similar features. We just reviewed the Redmi Note 11 and were left mighty impressed with what Xiaomi has to offer. A 90Hz AMOLED display and a smooth MIUI 13 experience two main reasons to consider the Redmi Note 11 this year
However, Micromax's IN Note 2 outdoes the Redmi Note 11, as we saw in our review. It has got a more capable processor, a bigger display, a clean Android experience and a superior build quality. Both phones are deprived of 5G connectivity too. Hence, if you had to settle for a "Note" this summer, which one of these will it be? Note that both of them cost Rs. 13,499 for the 4GB/64GB variant.
Since we have reviewed both these phones recently, here's out in-depth comparison between Redmi Note 11 and Micromax IN Note 2.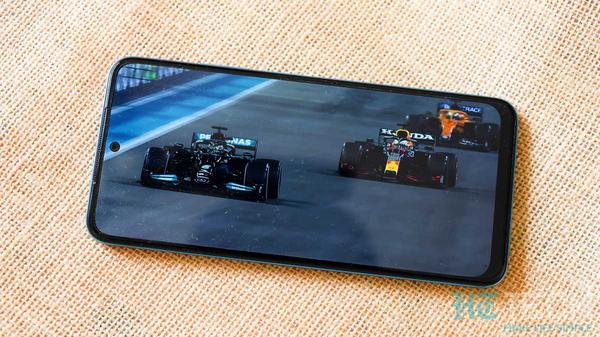 Redmi Note 11 vs Micromax IN Note 2
Design
Share Via
No doubts here! The Micromax IN Note 2 takes the crown here with its Galaxy S21 Ultra-inspired design. More than that, it has a glass back and an overall build quality that is superior to the Redmi Note 11's plasticky build. The Redmi Note 11 looks good enough but it is no different than the usual bunch of phones available at this price. That said, you get IP53 certification and a dedicated stereo speaker setup on the Redmi, which the Micromax lacks.
Display
Share Via
With its 90Hz refresh rate 6.4-inch AMOLED display, the Redmi Note 11 is the clear winner here. It reacts to touch inputs faster as well. The Micromax IN Note 2 only has 60Hz refresh rate but its OLED display looks livelier and brighter than the Redmi Note 11's.
Performance
Share Via
With its Helio G95 chipset, the Micromax IN Note 2 is the faster phone out of the two, performing way better than the Redmi Note 11 in gaming. That said, the Snapdragon 680 chip on the Redmi is more power efficient, which pays dividends in battery life. Both have 4GB RAM but the Redmi has the faster UFS 2.2 storage over the Micromax's UFS 2.1 storage.
Software
Share Via
While you get Xiaomi's new MIUI 13 with the Redmi Note 11, Micromax offers a clean build of stock Android 11. This is where your preference matters. Both of them are fast and slick but it is the Micromax IN Note 2 that is easier to live with, thanks to its no-bloat policy and a simple layout. MIUI 13, on the other hand, lots of features to customise. Sadly, both are on Android 11 and neither brand has clarified their status on Android 12.
Cameras
Share Via
Both phones have quad cameras at the back and in both cases, it is the main camera that impresses; the rest of the sensors are garbage. The Micromax IN Note 2 goes for a warmer colour tone and sharpens up the images but the overall image quality is nice. The Redmi Note 11 goes for a contrasty look with cooler tones, and hence, is our pick of the two. With selfies, it is the Micromax that performs slightly better with skin tones, sharpness, and exposure.
Battery and Charging
Share Via
Both have 5000mAh batteries and both have a similarly fast charging tech, wherein they both do a full charge in just over an hour from under 10 percent. Both phones can easily last a full day and can even spare some for the next day if you are being careful.
Conclusion
The Micromax IN Note 2 is a stupendously good deal for those who need good gaming performance, a clean Android experience, stylish looks, and a great battery life, thereby making it the more tempting phone here. However, the Redmi Note 11 narrowly beats it with its MIUI 13 experience and a faster 90Hz AMOLED display, thereby making it our pick out of the two.
Follow HT Tech for the latesttech newsand reviews , also keep up with uson Twitter, Facebook, and Instagram. For our latest videos,subscribe to our YouTube channel.
First Published Date:12 Feb, 07:42 PM IST Tags:MicromaxRedmi
71644673847211